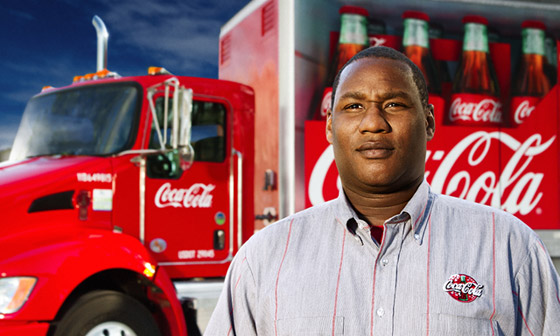 Atlanta-based photographer Keith Taylor wrote a list of the top ten commercial photographers that he finds inspiring.
Every so often I have people let me know in some way or another how much they admire my work, my portraits. They've told me that they look forward to the next thing I post online. Some have even told me that they're inspired by it as photographers themselves. Let me tell you, these comments mean the world to me. They keep me chasing after what feels like an impossible dream at times due to all the challenges that go along with making it as a commercial photographer here in Atlanta.

Well, I thought I would share some of the photographers that I turn to for inspiration. Photographers that frighten me they're so good. These are the photographers that sometimes make me feel like I need to just sell all my camera gear and do something different. Their work blows me away — they're what I aspire to be.

In no particular order, here are the top ten photographers that come to mind that I turn to for visual bliss and inspiration:

1. Mark Seliger :: Yes, I know I said no particular order, but I had to put him first. He has been the ¬† ¬†single biggest influence on my style I think. Look at his work, and look at mine, and you'll see it. The images in his book, Physiognomy, were what really drove me to want to be a commercial photographer and attend The Creative Circus photography program here in Atlanta. I couldn't afford the book when I first discovered it, so I'd just randomly go in my local bookstore, sit down at the cafe with it, and feast my eyes on it all. When it comes to commercial portrait photographers, he and Avedon are my favorites. Mark, if you by chance ever read this — thank you. Thank you.

2. Patrick Demarchelier :: This guy and his book, "Photographs", was ¬†another one of my earliest inspirations. He is primarily a fashion photographer, and fashion isn't my thing so much. Beautiful work is my thing though — and his work is beautiful. His B&W portrait work is my favorite.

3. Richard Avedon :: If you look at Avedon's "In The American West" series and are not impressed then you might need to get your eyes and brain checked. Read "Avedon At Work In The American West" by Laura Wilson and you'll have an even greater appreciation for the series. All his portrait work is great to me, not just this series. Seeing the actual prints from the series on exhibit one day is on my bucket list.
Read the full list on Keith's blog.