Jamey Price
is a Charlotte NC based sports photojournalist covering professional motor racing and horse racing. His list of freelance clients include LAT Photographic, Getty Images, Eclipse Sportswire and his work has been published around the globe in publications such as F1 Racing, Autosport, The Racing Post, Sports Illustrated, ESPN.com and many others. Jamey is a contract photographer for Queens University in Charlotte NC and is a staff photographer with QC Exclusive magazine in Charlotte.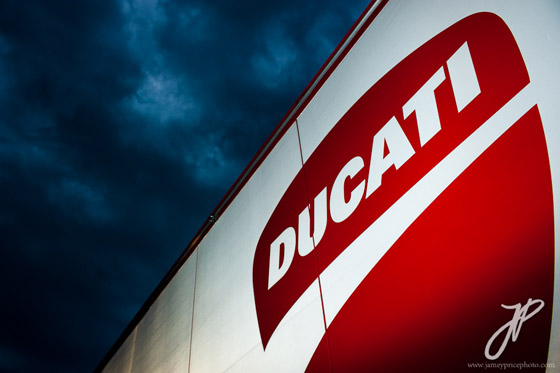 There aren't very many automotive or motorcycle manufacturers that have brand awareness that spreads around the world. But Ducati is certainly one of them.
Quite by chance, I was given the humbling and remarkable opportunity to work for Ducati during the build up and race week for Pikes Peak International Hill Climb. If you don't know of PPIHC, I suggest you google it and then youtube "Monster Tajima's 2011 record breaking run." The short story is that for 90 years, cars and bikes have challenged the 14,110 ft peak called Pikes Peak, just outside of Colorado Springs. It is a 12 mile, 156 corner access road that leads from the base of the mountain, all the way up to the summit. It is very fast and very dangerous. There is no room for error on the part of photographers or competitors. It involves EARLY mornings like you've never experienced in your life, a severe lack of oxygen for most of the week, a little fitness…and a lot of patience.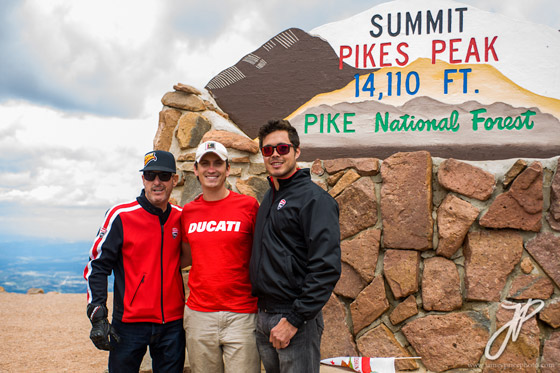 But I'm not here to write about the race itself, I've been asked to write exactly how it was that I came to be working for such a legendary, and prestigious company during a very important race weekend. The answer might surprise you, but there are lessons to be learned within how it came about.
Back in early June, a very good friend and a fellow photographer got married in Charlotte. But before the wedding, he had the foresight to do the seating chart for which he conveniently placed me and another friend of his, next to each other at the dinner table. His friend holds a key position in the marketing and brand management for Ducati. We naturally hit it off talking cars, bikes, car racing, bike racing, races we both wanted to see and experience before we "kicked the bucket." After hearing a bit more about me and my background in motorsport photography, he offered the position as the Ducati photographer for Pikes Peak. Naturally, my answer was a resolute "YES."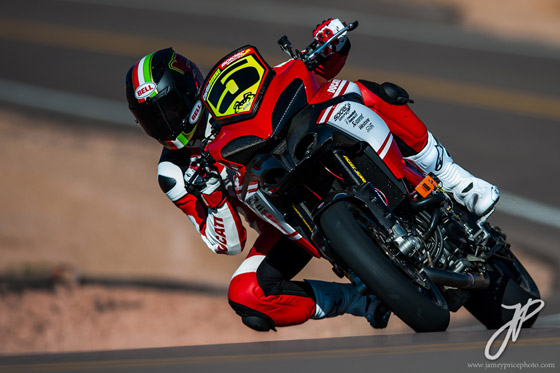 But the moral of the story isn't that I had this incredible opportunity fall into my lap by chance, because like many young photographer's, I've worked exceptionally hard to even deserve the chance, and be ready for it when it came my way. The real moral is more that you never bloody know who you're going to meet on a plane, in a restaurant, in a hotel lobby, standing in the grandstands of a race track or anywhere else you might think of. Always have a business card on you, and be ready to jump at those opportunities when they do come along. They don't come along often, but when they do, you have to be willing to throw 100% of yourself at the job.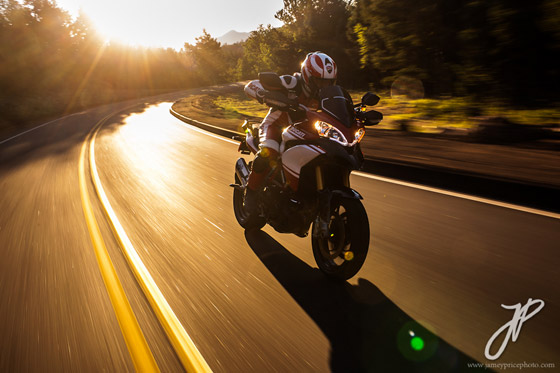 Organizations like Ducati aren't going to work with people that can't do the job. So the other moral would probably be that in motorsport photography, treat every day at the race track, regardless of whether you hold a credential or not, like it's the biggest assignment of your life. It's all good practice and when you have to draw on your experience and skill for a big client like the one I'm working for this weekend, you aren't fumbling around learning your camera, your lens, learning about light, white balance or panning. You need to know it all and be confident in what you're shooting. Do a good enough job, carry yourself professionally, but also be easy to work with and have fun, and who knows…maybe they'll want to work with you again.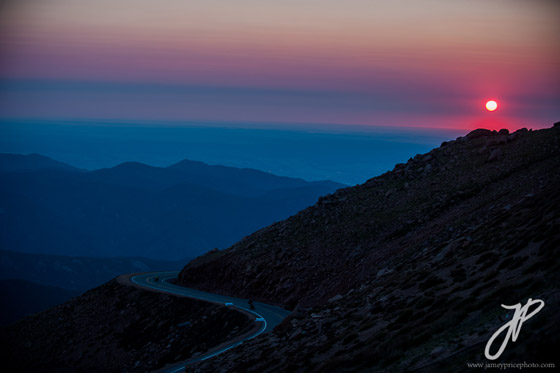 I've had a fantastic time at Pikes Peak. I've rubbed elbows with the best rally and hill climb drivers in the world, I've worked alongside one of the most prestigious bike racing teams in motorsport and shot one of the most physically and mentally challenging events that I've ever attempted to cover. And I can't wait to come back.