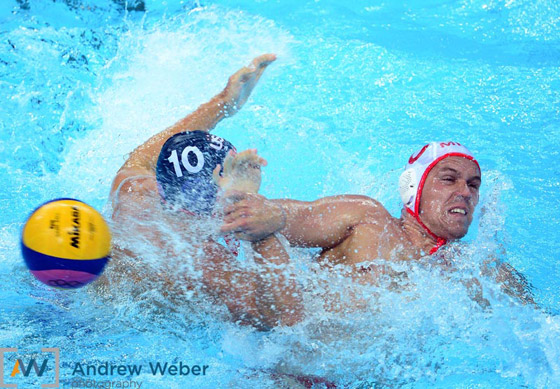 Sports photographer Andrew Weber covered the men's water polo game between USA and Montenegro.
I covered my first water polo match after the Women's Road Cycling event. I have never shot water polo, but everyone I have talked to said it's a great sport to shoot. So my assignment was to shoot USA vs Montenegro at the Water Polo Arena.

When I arrived at the arena I had the photo manager show me around, as to where I could and couldn't shoot. After the quick tour It was ready for the game. One thing, I will say about water polo is it's now my third favorite sport to shoot, behind football and motorsports of course. The splashing of the water and how the dunk each others head in the water to get the ball, makes for great pictures.

Here are my favorite images from my first time shooting water polo.
See more photos on Andrew's blog.