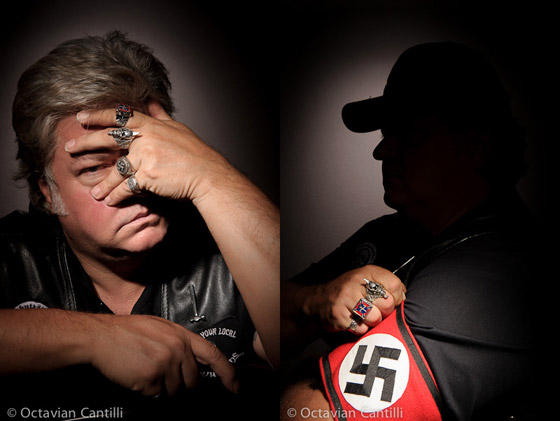 Orlando, FL-based photographer Octavian Cantilli took portraits of a former undercover officer for Intelligence Report.
I consider this to be one of the most interesting assignments I have ever been asked to do. The story is about a former undercover officer who infiltrated several Neo-Nazi groups and how it basically destroyed his life. Not only did he lose his family because of it, but now that he's retired, he's hiding out from the bad guys. Given the sensitivity of the situation, the editors wanted Bob's face partially in shadow. The gentleman I photographed had no problem having his full name disclosed, but I rather not have this blog post come up under a Google search of his name, so I refer to him as just Bob. As an immigrant myself, I wanted to make sure I did my best for this story. This is what I came up with…
See more photos on Octavian's blog.