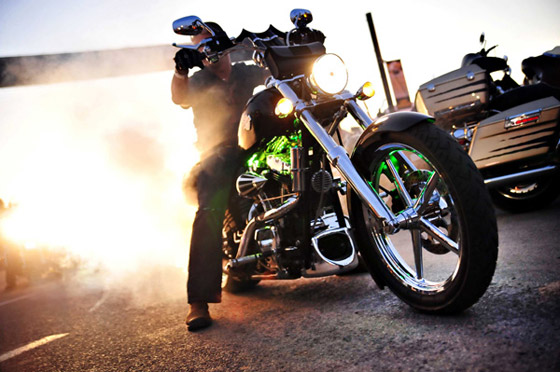 Denver-based photographer Joe Rogers shares photos of the Sturgis Motorcycle Rally in South Dakota.
Each year motorcycle enthusiasts converge on a sleepy little town in western South Dakota for the annual Sturgis Motorcycle Rally.  Commemorative rides and concerts happen throughout the week but it is on Main Street where the true essence of the rally is experienced.  The deafening roar of v-twin engines echo up and down the motorcycle lined street, people show off their latest two wheeled creations and biker gangs mix with the general public without issue because everyone comes for only one reason, a love for the biker lifestyle.

I believe there is nothing better for a photographer than being directly in the heart of a situation so needless to say, I'm happy to have had the recent opportunity to document this year's rally from this perspective.  I came away with wonderful images, great memories and quite a few new friends.
See more photos on Joe's blog.