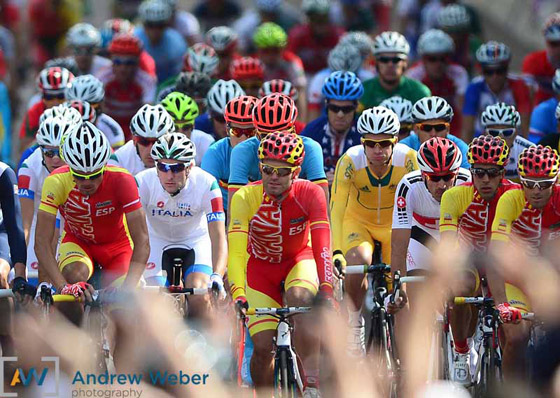 Sports photographer Andrew Weber covered men's and women's Road Cycling during the first weekend of the Olympics.
After a week of shooting features of the city and press conferences the Olympic games have finally started. My first assignment would be Road Cycling men's and women's through the streets of London. This is was a two day event men's was Saturday and women's was Sunday.

When I have shot cycling in the past there is always some way to get ahead of the riders to get a few different angle, but not for this race. I spent a few hours the previous night to see if I could and by the estimated times of how long it took to get to the places I wanted to shoot from it wasn't possible.

So I was kind of stuck, once the riders would pass by me at the start line I had 4 hours to kill. So I would go have lunch wonder around the area and do a little exploring.
Continue reading and see more photos on Andrew's blog.