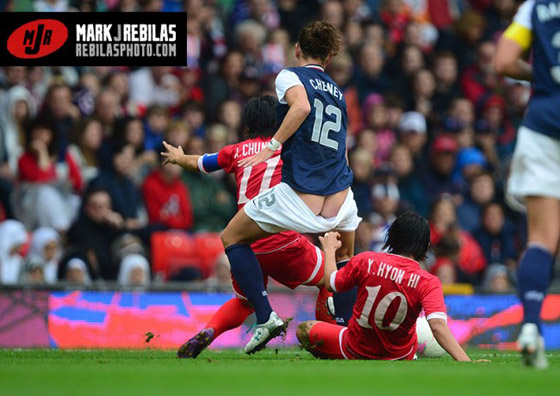 Sports photographer Mark J. Rebilas shot the Olympics women's soccer game between USA and North Korea.
The last time I shot women's soccer was during the 2008 Beijing Olympics where the woman brought home the gold. For this match against North Korea it wasn't an elimination game (for USA at least) but the women would let it all hang out anyways!

Soccer is a sport I have a hard time watching on TV but when it comes to shooting it, I love it. Its a sport where the score could end at zero to zero yet it will be an action packed game with people jumping into the air heading the ball, sliding to take out a defender and lots and lots of flopping. All those things make for great shots.
Continue reading and see more photos on Mark's blog.