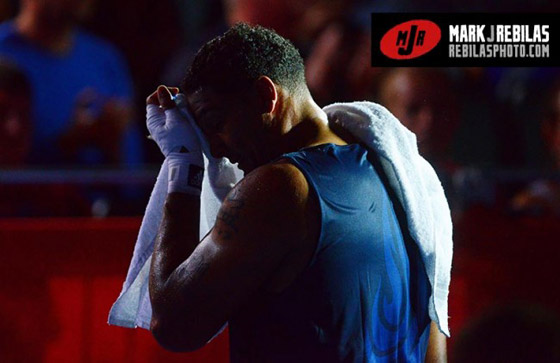 Sports photographer Mark J. Rebilas, covering the Olympics, shares photos of boxing, water polo, shooting, and beach volleyball.
I've been in London now for eight days and have been shooting damn near non stop. There have been many times where I am so physically and mentally fatigued I have to force myself not to get lazy or unmotivated. What has been keeping me going is the fact that I am surrounded by the best sports photographers in the world and I'll be damned if I worked this hard to get outshot!

The day would begin over at the Excel Center shooting Olympic boxing for my first time.

Immediately I was discouraged by the photo positions. Nothing is worse than shooting boxing from far away with a long lens. The shots lack depth plus the backgrounds are always distracting.

Oh yea, there is one thing worse than shooting Boxing from far away with a long lens. Wanna know what?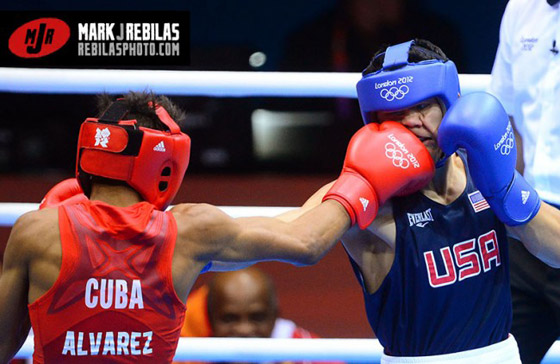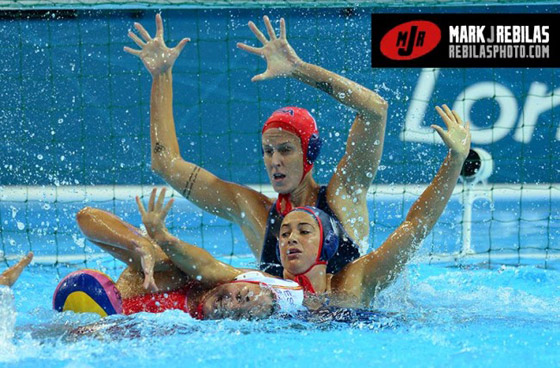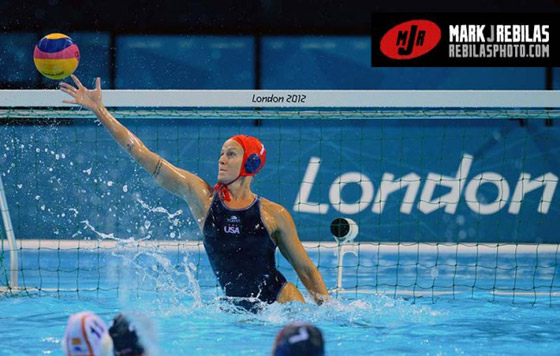 Continue reading and see more boxing and water polo photos on Mark's blog.
At the Beijing Olympics I was stuck photographing Gymnastics for two weeks and it got old very quick. For London I told management I wanted to cover as many different events as possible. My philosophy is why travel halfway around the world to cover sports I cover back home in Phoenix all the time? When I got my assignment scheduled emailed to me for this day I saw shooting on my list of events and let out a groan. This would be a tough one…

When you are covering an event where people are shooting guns you can be assured that the photo access is going to be horrible. For obvious reasons photographers can't go out much past the line that the shooters fire from. That basically reduces our angles to dead side shots but mostly you get pictures of the shooters backs. That makes it incredibly hard to come up with cool shots when you have such few options for angles.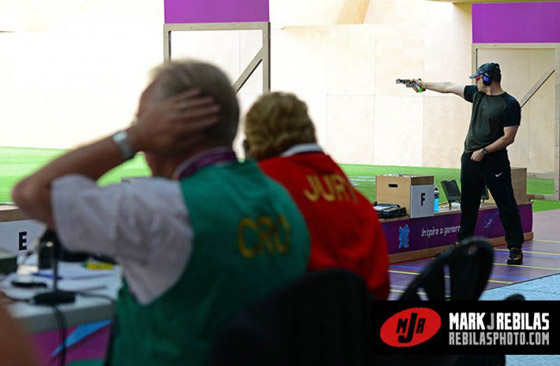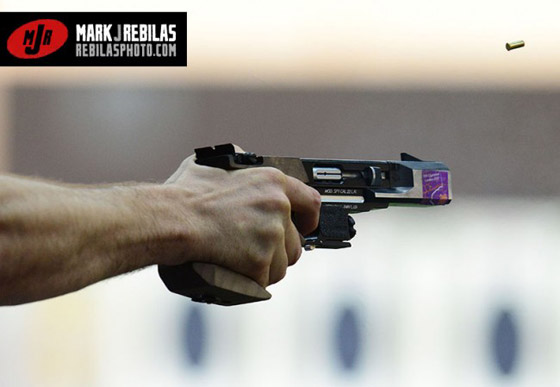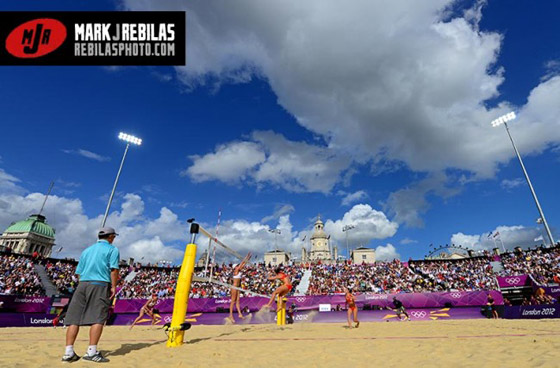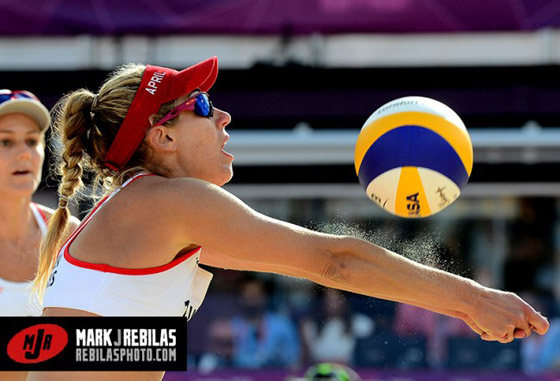 Continue reading and see more shooting and beach volleyball photos on Mark's blog.