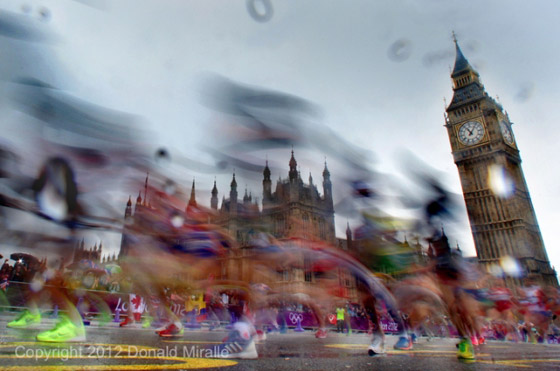 Sports photographer Donald Miralle shot athletics, cycling and women's marathon over days 10 and 11 of the London Olympics.
It's amazing how many people get excited, amped, and stressed over a race that last under 10 seconds. If you accidentally change the channel, or go to the bathroom, you could miss the entire thing. From a photographic standpoint, it really is quite boring. You got action shots, maybe a pan shot form the side, head on from moat when they cross, around the bend for jubo, and about 200 remote cameras at the finish line and in tribune (half of which are Bill Frakes from SI). Their are photographers that get there four hours before, stress over setting up multiple remotes and marking off their spots, and there are some that turn up right before the race and try to shoot with one camera in any spot they can find. There are snappers who are highstrung and nightmares to be around, and others who are as cool as the otherside of the pillow and a pleasure to be around. No matter what type of photog you are,  we all have the same problem,  that is the 100M and the entire Olympics for that matter, has become a TV show.
Continue reading and see more photos on Donald's blog.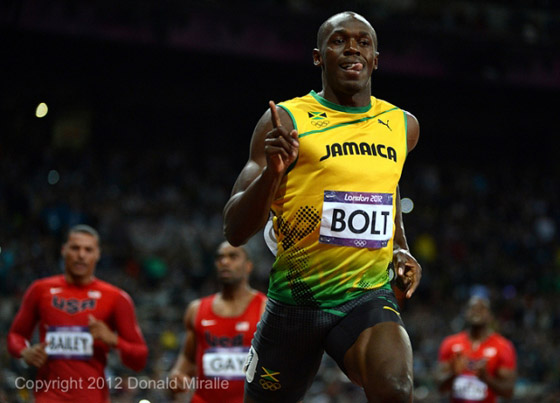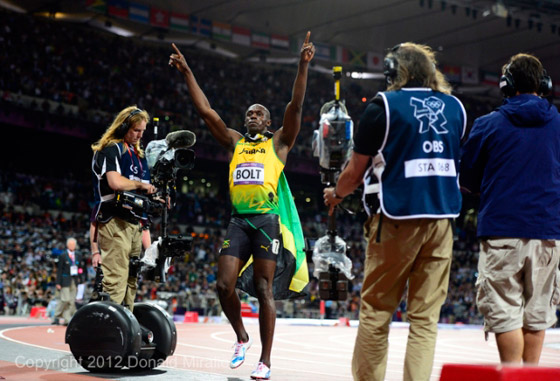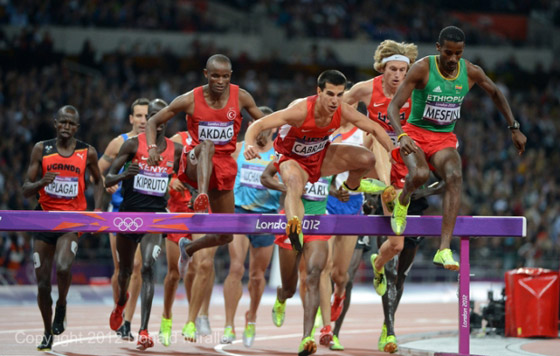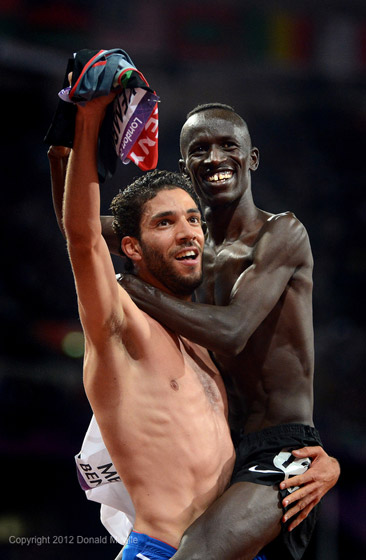 Today was a fun day, starting off at the athletics prelims in the morning trying to work on a couple good general views of the Olympics stadium and chauldron, and then moving onto the raucous and exciting Cycling Velodrome. It was a challenge getting the angles of the Olympic flame as a giant telescoping boom parked in the front of it kept swinging by as the athletes ran on track. I finally came a with one that kind of worked and took the bus to the Velodrome with was adjacent to the basketball and bmx stadiums, which gave me a good chance to speak to those venue photo marshall in regards to remote cameras I was hoping to set up n the next couple days.
Continue reading and see more photos on Donald's blog.