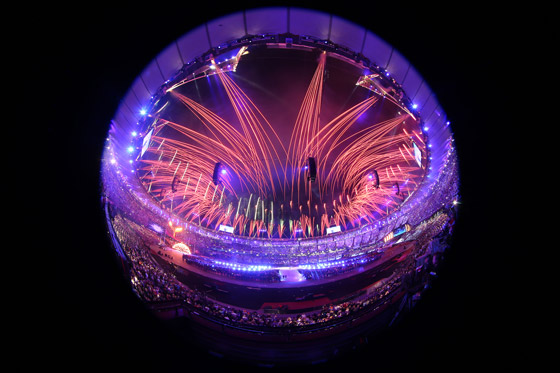 Sports photographer Jed Jacobsohn shares photos of the London Olympics Closing Ceremonies.
I didn't go to Opening Ceremonies so I didn't know which one was better, but I was thoroughly impressed by the spectacle. It was part circus, part rock concert, part art installation, part comedy show and fully entertaining. It was the third assignment of the day for me and a fitting end to an amazing Olympics. Professionally and photographically it was the best one to date. I really can't thank the folks at the New York Times enough for giving me the opportunity to work with a top notch organization; in my opinion, the best in the world. It was a real honor to be a part of this team. Until Sochi and Rio!
See more photos on Jed's blog.