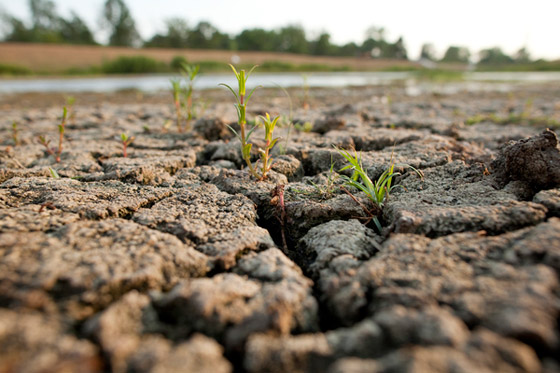 Indianapolis-based photographer Chris Bergin has been covering the drought in Indiana.
The biggest news around here this summer is the ongoing drought conditions Indiana is facing. I started covering the drought a couple of weeks ago for Reuters and then continued documenting it's effects on the landscape here. Areas that were once covered in water have now turned into dry cracked mud, and plants, crops, and trees are suffering. Everywhere you look here you will see signs of the drought including water bans in effect as reservoirs dry up. Corn and soy crops are in danger and farmers are having a hard time, some abandoning their crop all together.

Experts are now saying it will take a tropical storm system to turn things around and that doesn't seem likely anytime soon.
See more photos of the drought on Chris's website.