So the past 32 days I have been quite busy, photographing everything from the AYSO National Championship games here in Knoxville, an awesome wedding in Kentucky, and several youth baseball tournaments in Albany, GA and Myrtle Beach, SC.
After about 1,800 miles and who in the heck cares how many frames I finally made it home Thursday night, and I decided it would be a great time to do a "What's In The Bag" segment before I started dumping the gear and sand (Myrtle Beach was the last stop) out of the bags.
As a rule I do not carry quite this much gear, but I was helping to support a few other photographers and decided it was best to just bring almost everything (good thing I did, we wound up using nearly every single item I own and a few pieces I had borrowed from friends).
So here's some images, explanations are in the captions. I'm going to go get some more sand (and astroturf rubber) out of my shoes…
Oh yeah, this is going to come across as a Think Tank commercial, but when you make gear as tough and well deigned as they do it's tough to not fall in love with it!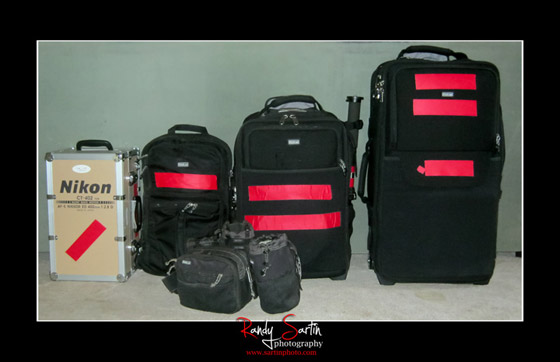 From left to right, Nikon 400mm 2.8, and the following Think Tank Bags… Shape Shifter, Airport Security, and Logistics Manager. Think Tank Modular Belt System on the floor.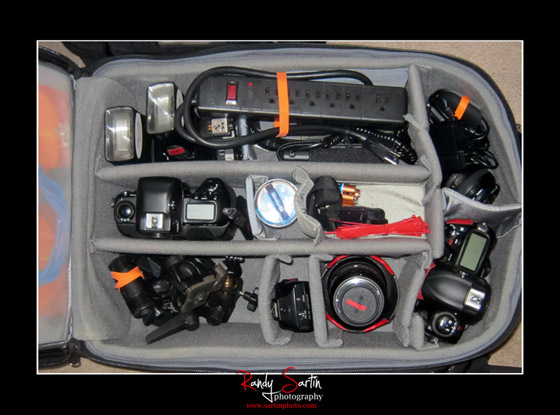 Airport Security with 4 Nikon flashes, battery pack, Nikon D3, Nikon/Kodak F5/DCS 620 (yep, I actually shot with it, saving that for another blog post), super clamps, remote mounts, Nikon 24-70, Nikon 50mm 1.4, cleaning kit, chargers, batteries, circuit strips, etc.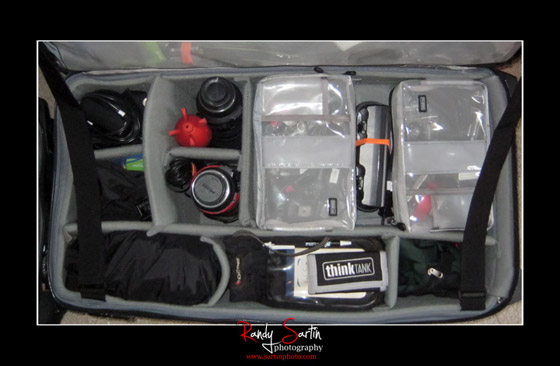 Think Tank Logistics Manager with two Nikon 70-200 2.8's, another D3, a D300s, Think Tank Hydrophobia for the 400, dual D3 charger, Vagabond Mini Lithium, Sekonic 358 light meter, Nikon 18-55 kit lens, Nikon 24mm 2.8, more cleaning supplies, card readers, cards, remote triggers and Radio Popper JrX's, and a comprehensive GoPro Hero2 setup.
I used the Shape Shifter backpack to carry the laptop and charger, sun screen, water…just what ever I felt I needed with me for that day. All told there were 4 Nikon Bodies, two Nikon 400mm 2.8′s, two Nikon 70-200 2.8′s. Total weight for everything shown in the first image is 145 pounds!