Tim Tadder
grew up in Baltimore as the son of a sports photographer, often lugging equipment to games for his Dad and photographing his buddies' skateboard exploits. He came back to photography as an adult, and now shoots campaigns for brands like Coke, Underarmour and Budweiser in his signature style. His studio is in Solana Beach, California in North County San Diego, where he lives with his wife and two little girls.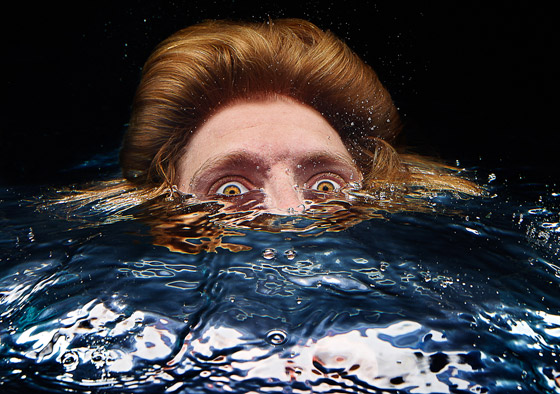 The project was kind of born out of a desire to push myself creatively and make some images that were really different from anything I'd seen before. I liked the idea of making something that would cause people do stop for a minute and think about what exactly they were looking at. I love shooting in and around water and liked the idea of playing around with surface tension and the texture of the water, as well as the concept of "portalling" or breaking through into another realm. I also thought this would be a deceptively simple concept to execute. We were totally wrong about that!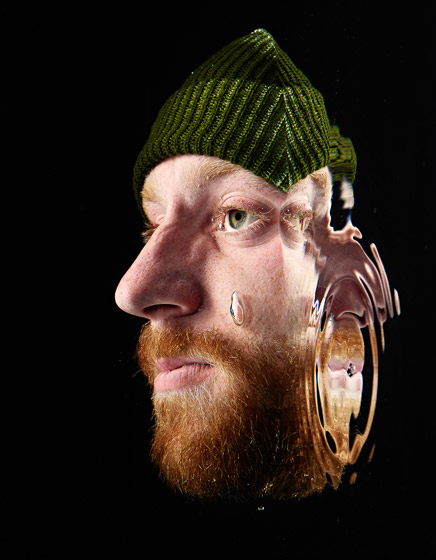 We shot this in the studio using a 2ft square aquarium. We found out quickly that a standard filter was not sufficient to keep the water crystal clear with humans dunking their heads in and out repeatedly. Luckily we were introduced to a really great guy who specializes in aquariums. He built us a super filter and was very helpful in helping us figure out how to make this work. It was quite a collaborative process. Our intern spent hours filling and emptying the aquarium and researching my different ideas. Our subjects definitely had to have endurance and patience. I probably said "just one more" about 10,000 times.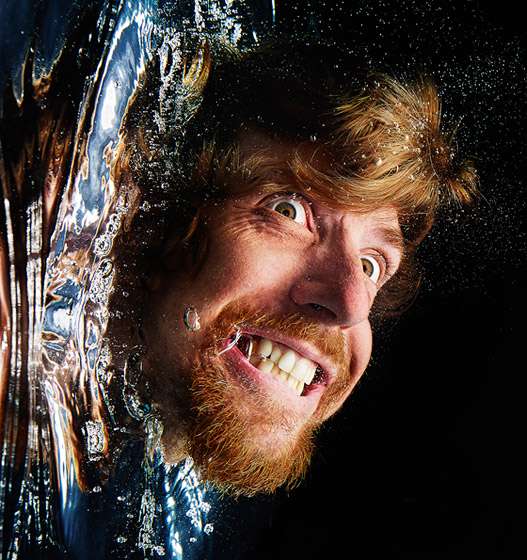 Overall I am really stoked with how this turned out. My goal was to make people scratch their heads and  think I achieved that. We always want to take each project a step further so that's what we are working on right now. Fish Heads 2.0. And another cool water project in our studio called Water Wigs. So watch out for those!