Matt Eich
was born in Richmond, Virginia in 1986 and is the oldest of four children. He grew up in the peanut-farming town of Suffolk, Virginia. Watching his grandmother's battle with Alzheimer's disease was a formative experience and a road trip with his grandfather cemented his early relationship with photography. Eich began working as a freelance photographer while studying photojournalism at Ohio University for clients that have come to include GQ, Esquire, Mother Jones, TIME, FADER, Harper's, Apple, National Geographic and others. He has been named one of PDN's 30 Emerging Photographers to Watch and is currently working with support of grants from ShootQ, NPPA, Aaron Siskind Foundation and National Geographic Magazine. Matt's prints are in the permanent collections of The Portland Art Museum and The Museum of Fine Arts Houston. These days Eich lives in Norfolk, Virginia with his family while compulsively documenting everything around him.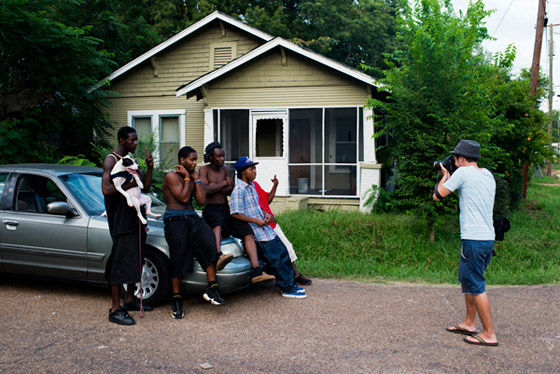 A while back I had the opportunity to sit down and spend a little time with documentary photographer Matt Eich, talking about his work and how he gets it all to fit together as a photographer and a person. With the recent announcement that he and other founding members, Kendrick Brinson and David Walter Banks, would be leaving Luceo, I thought it would be a good moment to go and revisit our conversation.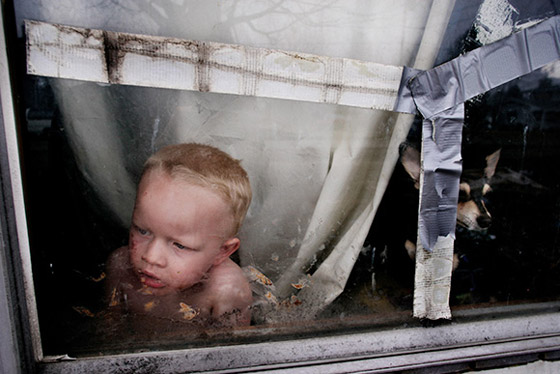 A quick call to Matt the other day brought me up to speed with his recent split from Luceo and what's next for him now that he's on his own. "It really boils down to time" Eich commented on his decision to leave the group. Weekly Skype meetings, on group projects and commissions and bi-annual group meetings with the rest of the members simply kept him from home too long in addition to his personal and assignment work. With a new daughter expected any day now Matt noted that he is "really going to have to turn up the heat" on generating work to support his family while his wife is at home with their newborn. Moreover, Eich is only a year away from exhibiting his "Invisible Yoke" project, "The Seven Cities", at the Virginia Museum of Contemporary Art, an endeavor that is going to require a search for significant outside funding to complete. All in all, the crunch has Matt striking out on his own to refocus his time and energy while reorganizing his thoughts for the future of his career.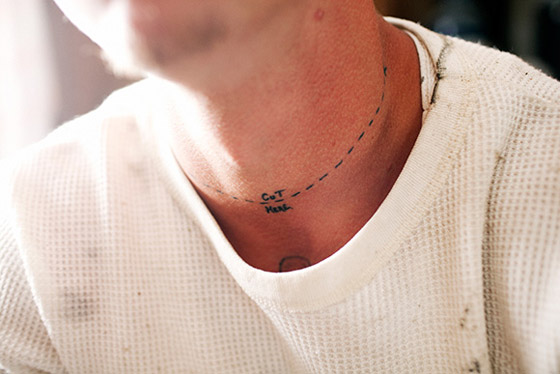 Eich began making pictures long before high school remembering a first photo of a fence post he took on a road trip with his grandfather at around ten years old. He recalls that it was right around the time his grandmother passed away after a struggle with Alzheimer's Disease. From then on he describes his first encounters with photography as a "compulsive gathering of memories and things and I think it still harkens back to that a whole lot." Eich went on to explain how this central theme in his work influenced his multi-chaptered Invisible Yoke project and what the experience has meant to him as a photographer and person.
"If I ask myself what it's all about, I don't know why I'm attracted to certain places or certain people…and I'm happy to just explore that and try and understand for myself what it is that leads me to those places." Matt elaborated, commenting on the earliest chapter of his project, Carry Me Ohio, "The Sellers family in Chauncey…I never experienced that sort of openness with a person or with a family…so my own curiosity kept me coming back and my understanding of that family evolved over time and it's still evolving." Since then Eich has gone on to develop bodies of work to round out two additional chapters for his project, Sin and Salvation in Baptist Town and The Seven Cities, which he has more intimately come to
understand as a personal journey to "try to make sense of the world that my children are growing up in, the places I've been and those I've only imagined…the unspoken weight of our society's collective memory on the residents of a geographic region by examining the legacies of these places."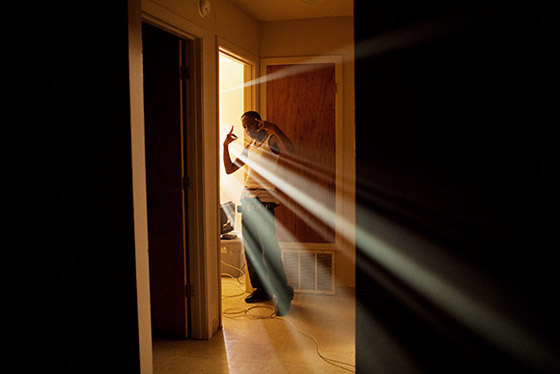 For those unfamiliar, the regions Eich has documented began in southeastern Ohio while a student at Ohio University with subsequent chapters taking him to Greenwood, Mississippi for Sin and Salvation in Baptist Town and his native Hampton Roads region of Virginia for The Seven Cities. Matt explained The Invisible Yoke is a critical attempt to bring closure to these three major chapters he's been constructing for the past six years. Eich's goal has always been to photograph his subjects as intimately as he would his own family providing his audiences with "a tangible feeling to latch on to." The Invisible Yoke serves to interlace relationships and shed light onto the commonality of being humans in America. Carry Me Ohio examines the legacy and disappearance of extractive industries on a population left behind, while Sin and Salvation in Baptist Town looks at the inheritance of racism, cultural and socio-economic divisions of the deep south. The Seven Cities, Eich explains, is how he is able to bring an autobiographical tone into the project. Here Matt is able to introduce his own family's narrative into the region he is native to while examining The Seven Cities region's reliance on the military-industrial complex to sustain its economy.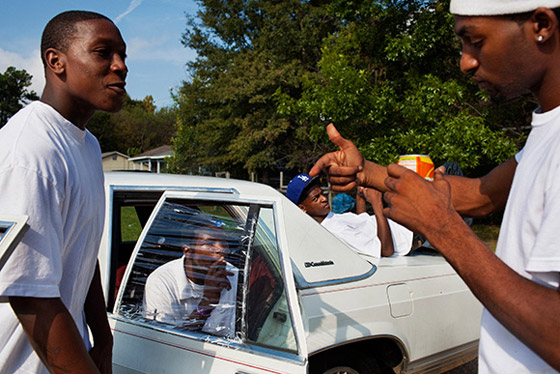 The transition from Luceo is an exciting, however, mildly unsettling time in Matt's career. "Luceo was a creative safe zone" Eich recalled of his former collective. "It was a constant and intimate conversation on how a business should operate." He went on to explain the comfort of having strength in numbers when leveraging work and terms of contracts with clients as a group was nice to have, but while he's feeling a little isolated at the moment, Matt optimistically thinks the future still seems bright. As far as rumors of Eich joining with another collective he simply commented "who knows?" He went on to explain that Luceo was a rare chemistry that couldn't necessarily be replicated but if ever the right time, place or people came together it could always be a possibility down the line. For now, though, Matt seems to have plenty to occupy his time all by his lonesome.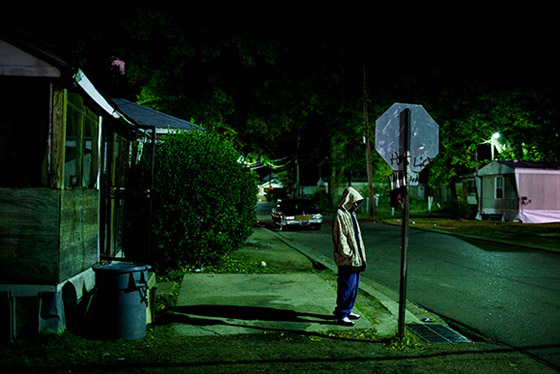 About the writer:
Born in Philadelphia and raised all over these United States Alex Federowicz currently resides in Columbus, Ohio while pursuing graduate studies in photojournalism at Ohio University. Never taking a moment of his time on this planet for granted, he covets his camera as a vehicle to understanding the subtleties and nuances of our human experience. Engaging the world in such an intimate discourse as photography is how Alex wishes to create a visual narrative that challenges our generation's perceptions of ourselves, will hold us responsible for our future and references where we came from to get here. In the meantime, however, he enjoys Irish whiskey, the smell of the ocean, his Kindle and the company of his fiance, Cassie, and their two small cats, Orson and Charlie.