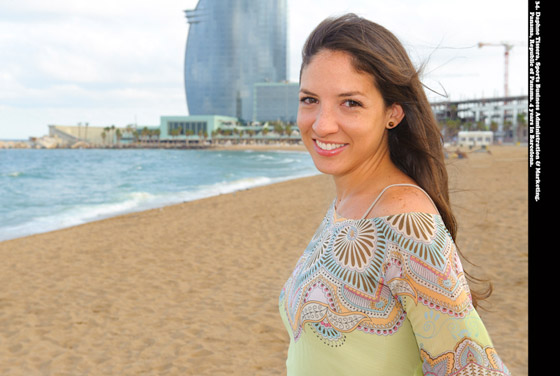 Spanish photographer Victor Puig worked on a project taking 52 portraits in 52 weeks.
Three years ago I followed the 365 days photo portrait project by the American photographer Bill Wadman (www.365portraits.com), and thought it was an amazing idea. A portrait a day for a year! So I decided to do similarly, but on a weekly basis: 52 pictures in 52 weeks. You can see the results here: www.52retratos.com.

In December 2010 when I was finishing 52retratos, I thought deeply about extending the journey for one more year. Actually, I felt like it needed a small adjustment. So my new project would be about people living in Catalonia but born outside of Spain.
See the rest of the photos on 52portraits.com.