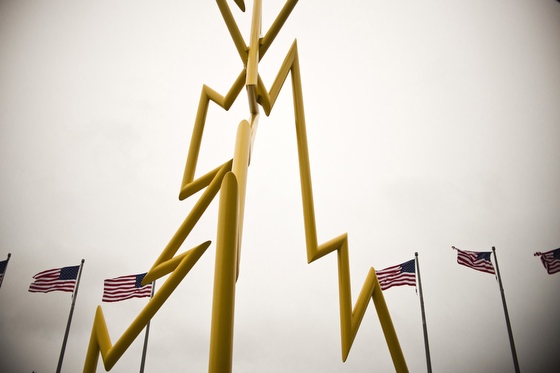 Baltimore-based photographer Matt Roth is in Tampa, FL covering the Republican National Convention and shares photos from his walk-through before they start Tuesday.
The Republican National Convention 2012 is going down this week in Tampa, and I'm shooting it with the Politico photo team Tuesday, Wednesday & Thursday. The following photos area linear account from the Walkthrough we made on Sunday. In this group of images I looked for color, nuance, subtlety, quirk, and an entertaining quality of "off-ness."

Oh. and it was wet. Hurricane Isaac was threatening to crash the Grand Ol' Partaaay! For some reason I'm picturing a black bandana fastened around Isaac's huge funnel.

I'm really excited to be shooting the RNC. It's the first "big game" I've ever shot. One of the negative aspects of working as a community photojournalist for so long is that I'm not tested. The people who might hire me for work like this don't really know if I'm able to hack it in these fast paced "Theaters." I've never covered anything that has this kind of international significance. …unless you count making a portrait of Alex Ovechkin.
See more photos on Matt's blog!