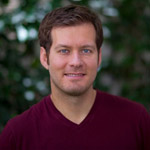 Robert Caplin
is a full-time freelance editorial, corporate, and portrait photographer based in New York City and is founder and co-editor of Photo Brigade. He's a regular contributor to the New York Times, Los Angeles Times, and the Wall Street Journal, and his work has been published in National Geographic, Sports Illustrated and Vanity Fair, among others. Robert is a graduate from Ohio University's renowned School of Visual Communication.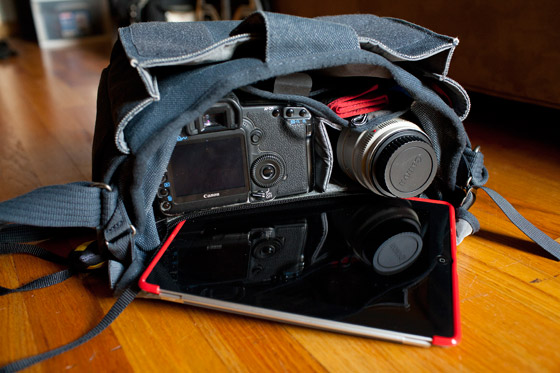 Finally! A Think Tank bag that properly fits my new, smaller laptop and iPad! A while back I reviewed the Retrospective 10, which is a great little camera bag that carries a light load of camera gear. Though that bag wasn't built for it, you could juuuust squeeze an iPad into the back pouch, which was nice. Ever since I decided to upgrade (or maybe downgrade is more accurate) from a 15″ MacbookPro to a 11″ Macbook Air, I always found myself in need of a camera bag that properly fit the new, small laptop. When Think Tank released the new Retrospective 7, I was thrilled to get my hands on one to put it through its paces.
First and foremost, what stands out about this bag is that it has a slot that perfectly fits the 11″ Macbook Air. Yes! Even better, it also fits an iPad in an interior zippered pocket! Think Tank boasts that this bag will fit the 11″ Air or an iPad, but I've found that it fits both perfectly! My iPad also has a rubber skin and one of those fancy Apple magic covers and it still fits like a charm.
On top of being extremely versatile in carrying the newest lightweight computers, it's also just as well made and has all the features as the rest of Think Tank's Retrospective line. It comes with extra velcro padding so you can build the interior to fit your specific camera setup. There are all sorts of little pockets, nooks, and crannies where you can store pens, batteries, chargers, and various other accessories for your camera or computer gear. I love how all Think Tank bags have a tether that lets you clip a memory card wallet or a set of keys so you always know they're attached to your bag and won't fall out when you're crouched in a funny position getting that killer shot or rummaging through your bag in the dark.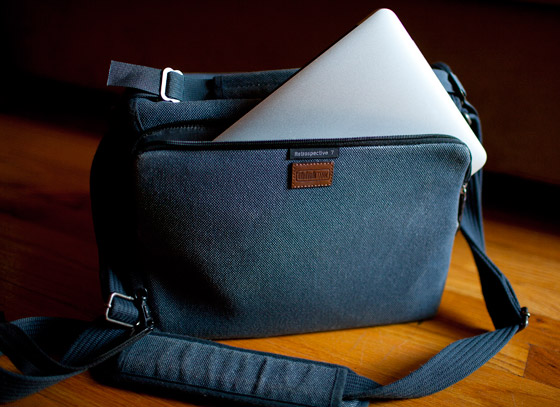 The bag also comes with a rain cover for those times when you're stuck in a downpour and though I've never actually used one of these rain covers, it's nice to know it's there. I have found myself caught in the rain with this and other Think Tank bags, but the iconic velcro flap that's found on all Retrospective bags have proven protection enough for my gear in those situations. Speaking of the velcro flap, one great feature is Silence Mode, which is a clever feature whereby the velcro flaps can be adjusted so the bag opens and closes without making the loud ripping noise associated with velcro. This is great for those assignments where you need to be ultra quiet. Nothing's worse than having to rip open your bag only to draw everyone's attention to you.
While this bag is slightly larger than both the Retrospective 5 and Retrospective 10, it's still on the smaller end of camera shoulder bags, just the way I like it. Surprisingly, though, you can really pack this sucker full of gear! On a recent trip to Hawaii, I was able to pack my Macbook Air, iPad, Canon 5d2 body, 3 prime lenses, a Leica M9 with lens, extra batteries, two pairs of sunglasses, chargers for the gear, a paperback book, a bunch of granola bars, and keys into the bag. While it was tightly packed, it wasn't all that heavy as I've found when packing larger laptop bags such as the Retrospective 30.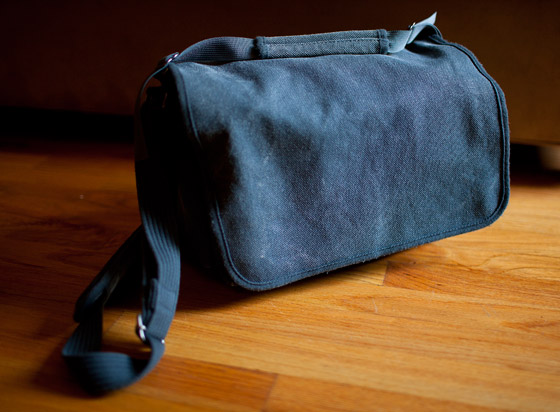 Lastly, the bag comes with a very comfortable and padded shoulder strap that is adjustable to fit the smallest and largest of photographers. There is another much smaller adjustable strap that acts as a handle, but what's also great about the handle strap is that it can be used to secure the bag to the top of a rolling suitcase or one of Think Tank's Airport Security Rollers. Very handy when you're traveling or rolling to an assignment with an arsenal of lighting gear or lenses for a sports assignment.
All and all the Retrospective 7 is a winner in my book. I ended up getting the blue slate color, which wouldn't have necessarily been my first choice, but now it's grown on me. It has the look of a worn bag which makes it (and me by association) look ruggedly handsome. ;-) I highly recommend this bag to anyone who uses the 11″ Macbook Air and/or an iPad in the field to transmit while on assignment. Snag one today!
If you like the gear you see in our reviews and think you might purchase one, please use the links found in the post above to support Photo Brigade!