Laia Prats
is a freelance graphic and web designer based in New York City. Born and raised in Barcelona, Spain, she moved to New York in 2006 after graduating in Graphic Design & Art Direction. Laia co-founded the Photo Brigade with her husband Robert Caplin and is currently editor and designer of the website.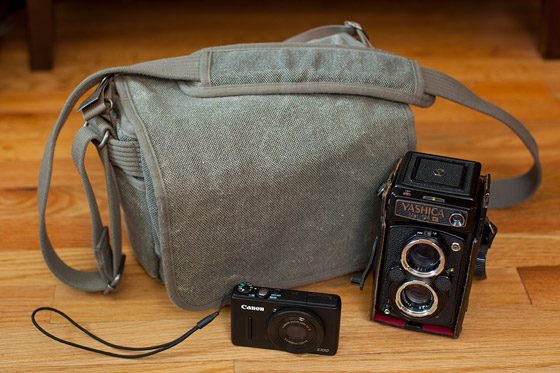 Last month my husband (Robert Caplin) and I traveled to Hawaii on a two-week vacation/business trip. While he packed his gear into a Think Tank Retrospective 7 (read his recent review here), I felt the need to find a smaller bag that would fit a few of my cameras and accessories. That includes a 1970's Yashica Mat-124G (recently found in my parents' closet) with several rolls of film, as well as my Canon s100, with an extra battery and charger.
Being married to a photographer and not being a professional myself, most people wouldn't bother packing a camera. But I love photography and I've recently discovered a new fondness for medium format, so I couldn't leave my cameras at home, especially for a trip like this.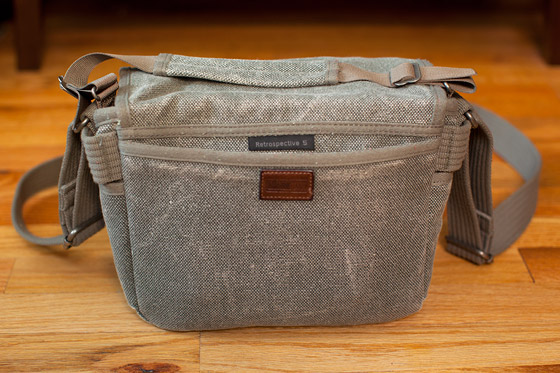 When Robert mentioned using the Think Tank Restrospective 5, it immediately seemed like the perfect bag for me to take on that trip.
The Restrospective 5 is a small shoulder bag that comes in pinestone, blue slate, or black colors. Robert got the Retrospective 7 in blue and I got mine in pinestone, which is a pretty shade of gray. The bag is soft and it has a big flap that folds over the front and it comes with "sound silencers", a cool feature for those times when you don't want the loud sound of velcro to draw attention every time you open your bag.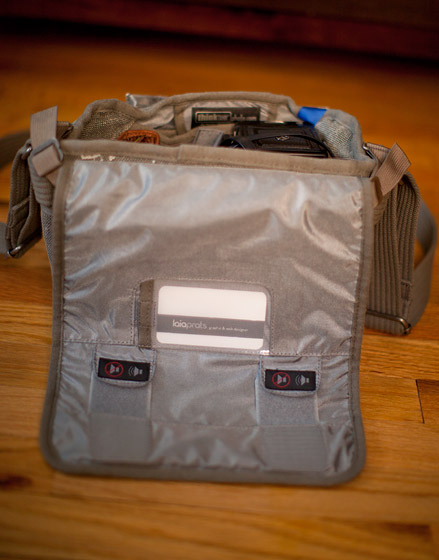 The bag has many different pockets and compartments and it comes with dividers to customize your needs. I was surprised at the number of things I was able to fit in it while keeping it compact and organized. I packed both cameras, extra SD cards, extra battery, battery charger, several rolls of film, wallet, iPhone + charger, Kindle, tissues, lip balm, keys… and I'm probably forgetting something.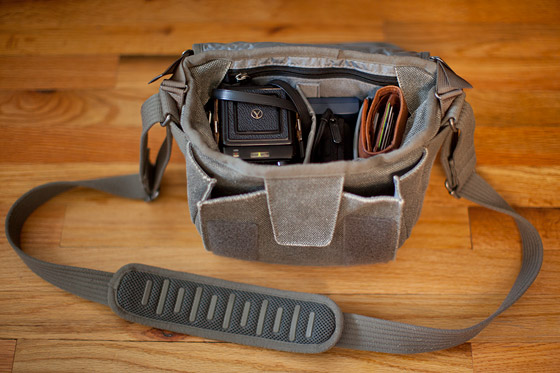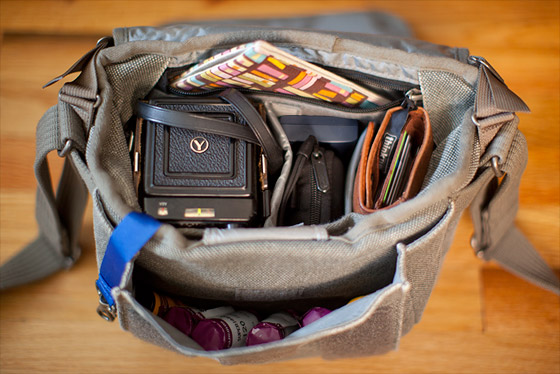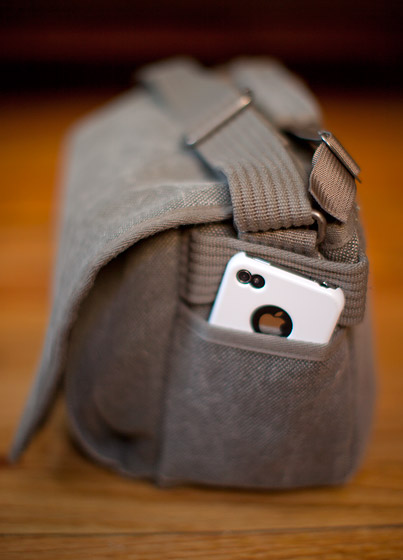 The shoulder strap is easy to adjust and it has a cushioned pad that slides along the strap for extra comfort. There are strips of non-slip material along the strap's padding to keep the strap from sliding off your shoulder.
Lastly, the bag also comes with a rain cover, which is nice but I haven't had the need to use yet.
Overall it's a very nice little bag that seems like it's built to last. I highly recommend it for anybody from novice to professional who wants to carry a minimal amount of gear.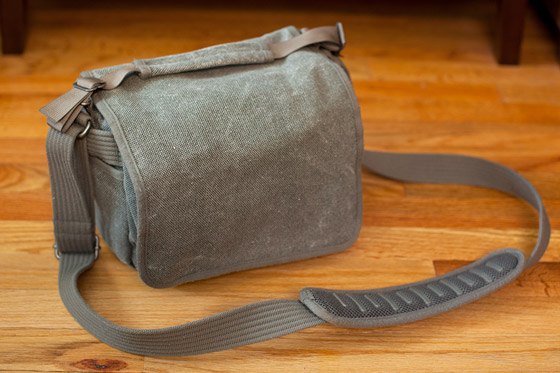 If you like the gear you see in our reviews and think you might purchase one, please use the links found in the post above to support Photo Brigade!