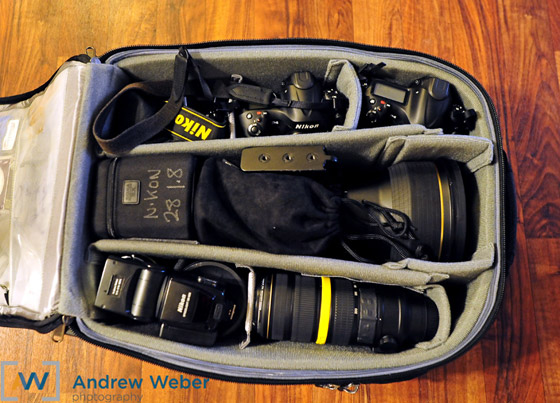 Toledo, Ohio-based sports photographer Andrew Weber is packing for his trip to London, where he'll be covering the 2012 Summer Olympics.
After months of planning and waiting, I am about to leave the country for 23 days to cover the biggest sporting event in the world! The 2012 Summer Olympics in London!! To be honest I have been extremely nervous for months. I have left the country before, but only to Toronto, which doesn't even feel like you've left the country.

This is the first time traveling overseas so I really don't know what to expect. I filled out all of my customs paperwork to ensure I would be allowed into the country with all of my gear. From what other photographers who have already arrived in London have said getting through customs is pretty easy. I was extremely relieved to hear that.
Continue reading and see more photos on Andrew's blog.