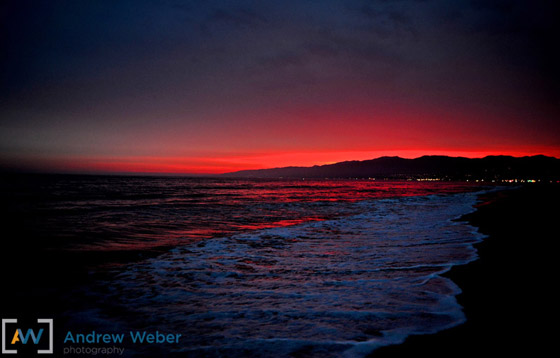 Traveling sports photographers usually don't get the opportunity to see much more than the venues of the cities they visit, so when sports shooter Andrew Weber had an opportunity to take a short vacation to California, it was a welcome relief.
People think I have the greatest job in the world. Getting paid to travel all over the country to photograph sporting events. Little do people know that I usually spend so much time at the stadium I don't have time to check out the city or the night life, so when I get a chance to go on an actual vacation its the best feeling ever!

I don't spend a lot of time in Southern California, but my girlfriend Stacy DeBruyne had a conference in Santa Monica, so I decided to tag a long and check out Venice Beach and Santa Monica Pier along with what ever else I could find.
Continue reading and see more photos on Andrew's blog.