Mark J. Rebilas
is a professional sports photographer based in Phoenix, AZ. Mark grew up the son of motorsports photographer Gil Rebilas who first put a Nikon FM2 camera in his hands at the age of 10. Since then it has been a wild ride including an enlistment as a US Navy photographer. While in the Navy Mark was stationed in San Diego, Seattle, and Baltimore. Mark led a team of 22 photographers as an editor/photographer on an aircraft carrier through a wartime deployment in 2004. After being honorably discharged in 2006 he moved back to his hometown in Arizona to begin a new career as a freelance sports photographer. Mark is a regular contributor to ESPN the Magazine and US Presswire and his images regularly appear in Sports Illustrated, ESPN the Magazine, USA Today, the Los Angeles Times and many others. Commercial clients include Toyota, Lucas Oil and Monster Energy. Be sure to follow Marks blog to stay up to date on his latest shoots.
In just a few days I will be boarding a plane to London to cover the Summer Olympics. I'm sure many people would freak out when it comes to what gear to pack when you are going to be photographing the largest sporting event on Earth. That was absolutely how I felt four years ago when I shot the Summer Olympics in Beijing, China. I ended up completely over packing with every piece of gear I could fit into my bags. I'd say more than half the stuff I never used. This time I am gonna pack slightly lighter.
Bags:
– Airport Security™ V 2.0 Rolling Camera Bag
– Ogio Backpack
Gear:
– Nikon D4 (2)
– Nikon D800
– Nikon D3s
– Nikon D700 (2)
– Nikon 600mm f/4
– Nikon 400mm f/2.8
– Nikon 70-200mm f/2.8
– Nikon 24-70mm f/2.8
– Nikon 14-24mm f/2.8
– Nikon 24mm f/1.4
– SB-800 Flash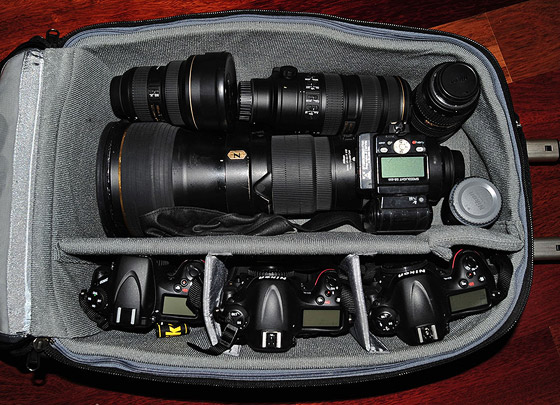 – Business Cards – Cards a very important thing to have at all times. I have met some pretty big current clients of mine on airplanes or on location and who knows how different my life would be today had I not been able to properly network with others.
– Flash Cards – Their importance cannot be downplayed!
– Set of PocketWizard Plus III transceivers – Never know when I may need them. Usually when I leave them at home is when I end up needing them so that's why they always travel with me now.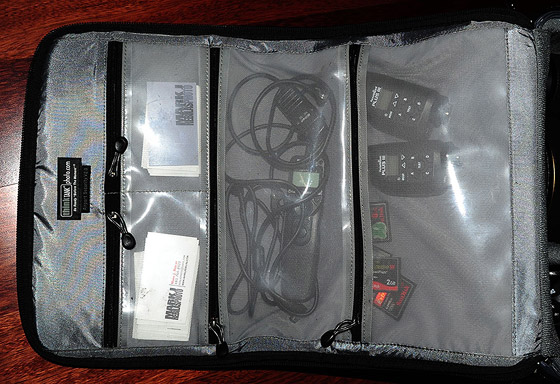 Other important things that can't fit into my roller bag you will find in my backpack I got as a free media gift from the Fiesta Bowl a few years ago:
– Since I am traveling with a 600mm and a 400mm lens only one can fit in my roller so I take the smaller 400mm 2.8 and put it in backpack.
– iPad – Perfect travel tool to watch movies on flights while I use my laptop to edit. Ipad is also wonderful to put photo galleries on to show clients… or potential clients!
– Vagabond Mini Battery – Its perfect to keep my laptop powered on a cross country flight or to charge my iPad or phone with when I am running out of power.
– External DVD burner for Macbook Pro
– 1 terabyte External Hard drive
– Aquatech rain gear for my cameras
– Spare Batteries – Always good to have extra for your flash. Especially if people don't like you enough to give you batteries!  JK!… or am I?
– GPS