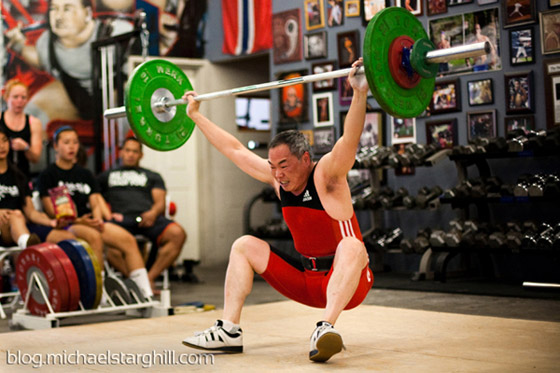 Sacramento, CA-based freelance photographer Michael Starghill shot a weightlifting competition in a sweltering 110 degree gym.
Glory exists in some form in every single sport and it exists in multiple iterations. It's not only present in the form of a late game offensive triumph. Glory can emerge from the limbs of a quick handed defender or land in the glove of a leaping outfielder. But where does the glory lie in Olympic weightlifting?

I suppose it occurs when the lifter successfully raises that heavy bar accessorized with heavy plates on each end, up and over their heads for a period of time. But in this case, that glory is boring. At least from a photographer's perspective. Second to "peak action" on the sports photographers list of what makes a great picture, is great faces. And the struggle of Olympic weightlifting weighs a thousand kilograms.
Continue reading and see more photos on Michael's blog.