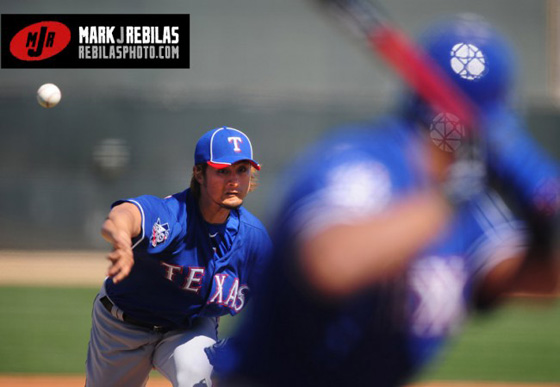 Phoenix-based sports photographer Mark J. Rebilas shares photos from three different sporting events he covered in one day.
Back in February I had the opportunity to shoot three separate sports in three different cities in one day so of course I took it!

First up would be Texas Rangers spring training practice in Surprise, AZ. The reason I was covering a team practice was the pitching debut of newly signed Japanese pitcher Yu Darvish. Darvish was only going to be pitching to teammates in an scrimmage but it would still get the first photos of him pitching in a Rangers uniform.
Continue reading and see more photos from the three shoots on Mark's blog.