Our friends over at PhotoShelter explain the pros and cons of using Instagram.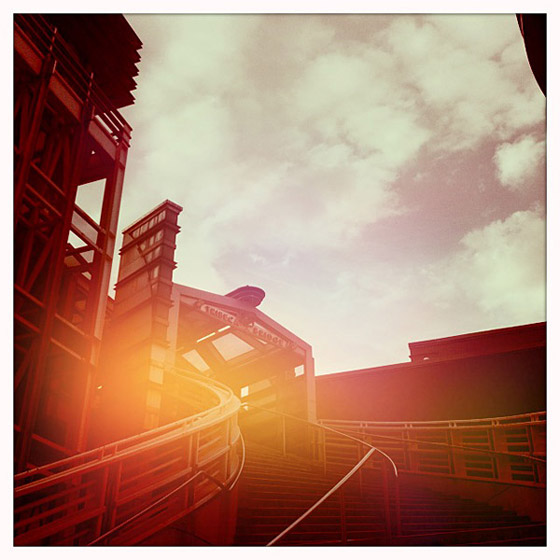 Although everyone has an opinion on Facebook's purchase of Instagram for $1b, I think we can all agree: Instagram is terrible for photographers.

(gotcha)

Why? Let's count the ways.

Why Instagram is Terrible for Photographers…

The rights grab

Let's look at the Terms of Use:

…By displaying or publishing ("posting") any Content on or through the Instagram Services, you hereby grant to Instagram a non-exclusive, fully paid and royalty-free, worldwide, limited license to use, modify, delete from, add to, publicly perform, publicly display, reproduce and translate such Content, including without limitation distributing part or all of the Site in any media formats through any media channels, except Content not shared publicly ("private") will not be distributed outside the Instagram Services.

…You represent and warrant that: (i) you own the Content posted by you on or through the Instagram Services or otherwise have the right to grant the license set forth in this section, (ii) the posting and use of your Content on or through the Instagram Services does not violate the privacy rights, publicity rights, copyrights, contract rights, intellectual property rights or any other rights of any person, and (iii) the posting of your Content on the Site does not result in a breach of contract between you and a third party. You agree to pay for all royalties, fees, and any other monies owing any person by reason of Content you post on or through the Instagram Services.

Like many businesses on the web that deal with photo assets (from Facebook to Pinterest), the Terms of Use are encompassing, and grab rights from photographers as a condition of participation.

Brad Mangin recently wrote about using the iPhone and Instagram. He spends most of his time shooting peak baseball action with high end Canon DSLRs and 400mm f/2.8 lenses, so he sees Instagram as a cool way to show life around the ballpark and behind the scenes moments.
The problem with this wonderful dugout photo with the Gatorade coolers is that Instagram could, in theory, license that image to Gatorade without compensating Brad. Would they? Probably not, but more and more companies are finding utility in using Instagram to create user interaction and build their content-based marketing strategies, so it does fall within the realm of possibility.
Continue reading on the PhotoShelter blog.