Matt Cashore is based in South Bend, Indiana. He spent the early part of his career in the news business, working as both a still and TV news shooter. These days you can most often find him at Notre Dame sports events, but he is also active in the region working with clients such as custom furniture makers, architects and of course higher ed. When not behind a camera you will find Matt in the air. He is a commercial-licensed pilot with 1500 hours.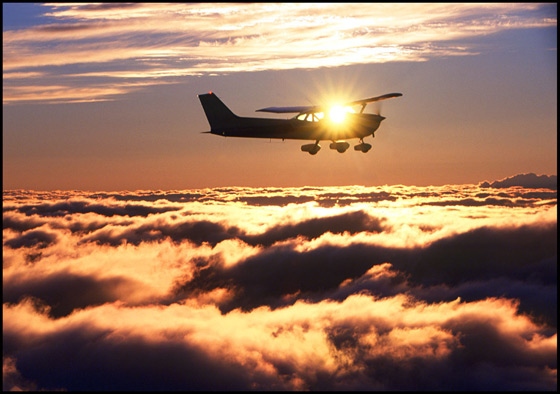 I can remember the instant I got hooked.  It was 1997.  I was commissioned for my first serious aerial shoot.  I don't remember how the images looked, because what I do remember from that flight is the pilot offering to let me take the controls.  "WHAT?!?!  I can DO that??" I asked?  I took the yoke, put my feet on the rudder pedals and heard for the first time, "Your airplane."  Despite some serious altitude and heading excursions, I knew there and then I was going to take lessons and become a licensed pilot.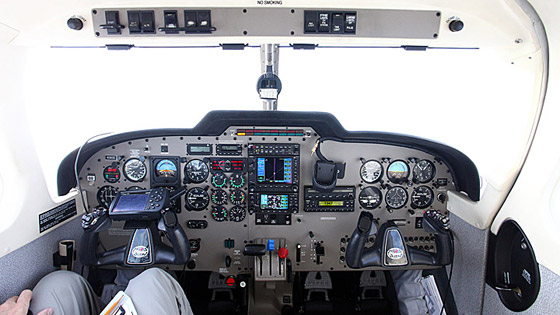 Two years later, mission accomplished.  I was the proud holder of a private pilot certificate.  Over the years I earned my instrument rating, upgraded my private ticket to a commercial license, added a multi-engine rating and a seaplane rating.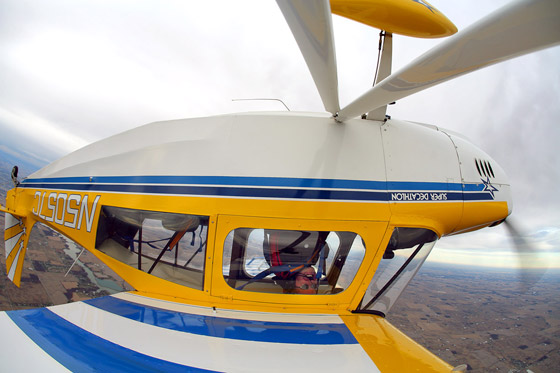 What's appealing about flying?  There's the challenge of learning new skills…It completely engages you physically and mentally; simply learning to land safely is just the start.  Flying different kinds of planes or different ways of flying like aerobatics or seaplanes, or flying skydivers is confidence-building.  It's total freedom in three dimensions–and no speed limit.  You quickly realize the sheer number of airports out there–forget about LaGuardia, or O'Hare–you can land at places like Goshen, Indiana or Millard, Nebraska, or grass airstrips carved out of cornfields.  Or lakes & rivers.  And you get to talk on the radio and say stuff like "Roger" and "Niner."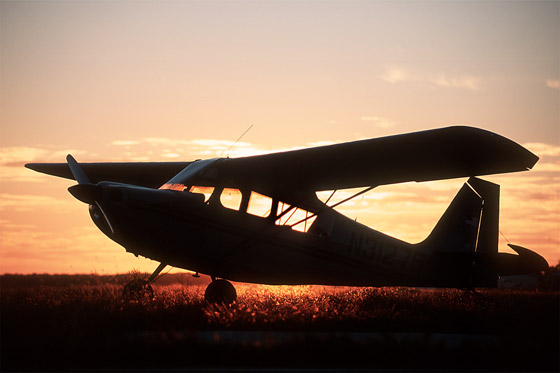 But back to things photographic.  The ink was barely dry on my private certificate when I realized my flying could help me out professionally as well.  I cover every Notre Dame Football game, home and away.  Every other year Notre Dame plays at Purdue.  There is no straight road from South Bend to West Lafayette.  It's less than 100 miles as the crow flies but takes nearly three hours to drive.  Well, why not go as the crow flies?  My 3 hour drive is now a 40-minute flight to Purdue's on-campus airport.  Similar situation with Ann Arbor and East Lansing.  After earning my instrument rating and learning to fly faster more advanced airplanes, anything east of the Rockies was a reasonable destination to fly myself.  Baltimore, Atlanta, New Orleans, Pittsburgh, Knoxville are in my logbook to name a few.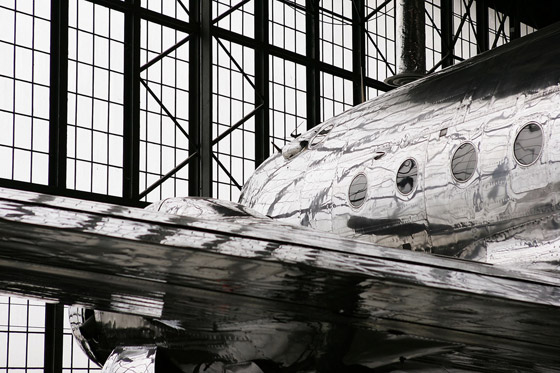 Advantages?  I can beat door-to-door airline time almost everywhere.  Sure, a 737 flies at 600 miles per hour.  But only when it's airborne.  I'm 150 miles closer to my destination when the airline passengers are just taking off their shoes and belts.  Everywhere I go is more or less a straight line.  Want to fly from South Bend to Pittsburgh?  You're going to Detroit, Atlanta, or Cleveland first.  See you there in six hours.  I'll be there in three.  No more worrying about overhead bins, checking gear,  or 50-lb. weight limits.  With a few exceptions, if I can fit it through the door, it flies.  The little luxuries are a bonus, too.  The service at the general aviation airports is more personal and friendly.  Sometimes they literally roll out the red carpet for you.  Need a rental car?  They'll drive it right to the door of the airplane.  On occasion there are airport cars you can borrow for absolutely free.
Disadvantages?  No restroom.  You can bring all the liquids on board you want, but they're going to have to stay on board if you know what I mean.  And the weather is critical.  The airliners fly over the weather.  I fly through it.  Which can mean unscheduled stops or even scrubbing a flight on occasion.  In other words in order to be prepared to fly I have to be prepared to not fly.  Oh yeah, and last but certainly not least:  The cost.  It's not as expensive as you might think but currently aviation fuel is $5-$8 a gallon.  Ouch.  But I'm getting more value out of it than simply transportation.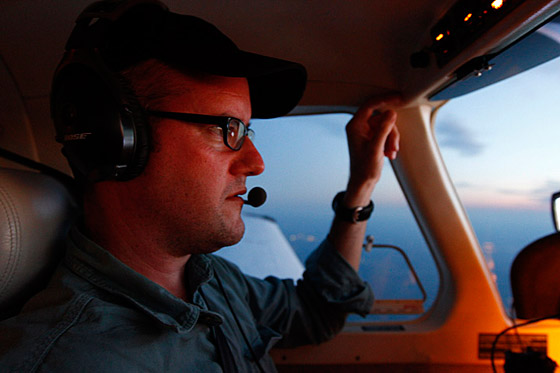 So the next time you're cruising along at 37,000 feet, look down…Way down…that little speck you just passed might have been me.  I'm still going to beat you to the stadium!