I've always respected photographers who have taken on long-term photography projects close to home and have always wanted to start one. Additionally, I have always been drawn to photograph people on the outskirts of society. Those who, for whatever reason, are not as highly valued as others. It was in this vein that I decided to start a documentary project on the Parramore/Holden neighborhood of Orlando, Florida.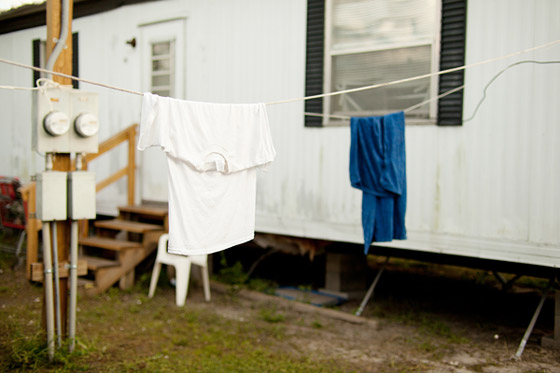 The Parramore/Holden neighborhood is a disadvantaged neighborhood that lives "across the tracks" from downtown Orlando. Last year I was awarded a grant from United Arts of Central Florida which allowed me to pursue an environmental portrait series of the neighborhood.
In photojournalism we're often taught to be the fly on the wall, to not interact with your subjects. I had held to this golden rule for some time. Eventually though I felt cold hearted. Why couldn't I interact with my subjects? Why couldn't I make them feel happy about themselves and give them dignity? I wanted to break this rule with this project.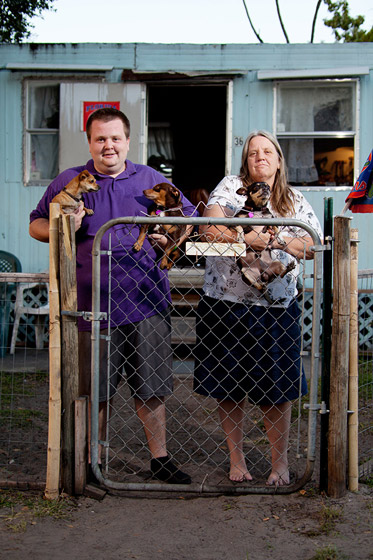 I have several goals I am trying to accomplish with these photos. First off, every person I photograph gets a print of the picture as a thank you for giving me his or her time. Often times the people in these communities have never had a professional portrait taken of them. I have received a great response with the prints I have given out so far. Secondly, I am trying to change the stereotypes people have of this community. Often times people in these types of communities are photographed in a way that is voyeuristic. While I admit that there are many problems facing this neighborhood I know that every neighborhood has problems. I want to show the beauty of the people of this area, something that is not often captured. Lastly, since this neighborhood is already showing signs of gentrification I want to capture a visual record of it before it disappears.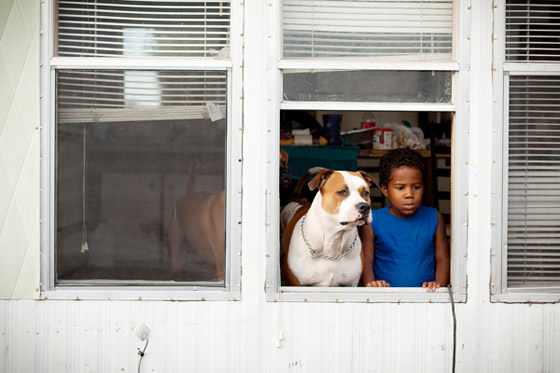 It has not been easy. I have spent countless hours building relationships before I have even taken out a camera. I know this is a long process and will take patience on my part. In the end though, I hope this will be a body of work that brings pride and joy to the people of the neighborhood.