If you're a sports, wedding, photojournalist – or any photographer who utilizes more than one camera body at a time, the Lens Loop is the inexpensive alternative camera strap you've been looking for.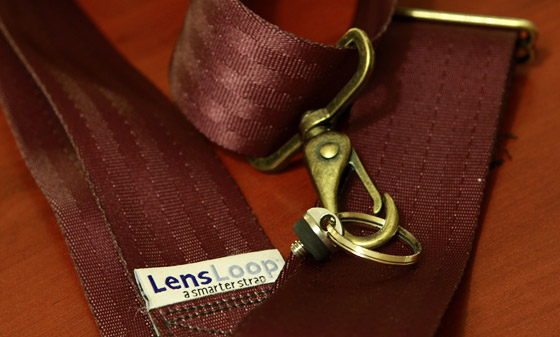 We're all working on a very tight budget these days, especially freelancers and college students. When Robert Caplin at the Photo Brigade approached me about reviewing a new camera strap called Lens Loop, I was happy to try it out but was honestly not sure how much real world use it would actually get for me.
However, the $35.00 red 'Roadster' camera strap made in the USA from recycled car seat belts is exactly what I didn't know I needed, especially considering the fact that my original Canon strap was deteriorating over time.
Before I had the Lens Loop to try out, I was straining my neck by hanging my second camera body and 70-200 lens whenever I was planning for a play during a game to happen close enough to me. And when it wasn't around my neck, it was hanging off of my shoulder with a much greater chance of slipping and falling to ground. With my second camera always ready, I never missed a play at the plate or any kind of important moment because I wasn't fumbling with a standard camera strap.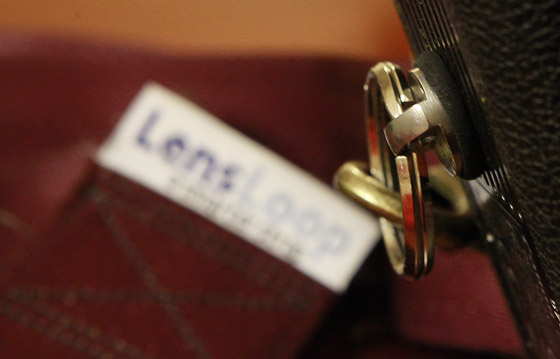 But with the new Lens Loop sling, I barely notice that I'm carrying a second camera body. I think the reason for that is because there is no shoulder cushion to constantly slip. I also love the way the camera hangs at my side. It can either be attached at the tripod mount or to the camera body. I prefer attaching it to the camera body so that it hangs vertically and is in the perfect position to grab and bring up to your face to frame your shot. As the adage goes, 'keep it simple, stupid!'. And that's exactly what the founder, Vadim Gordon, of the New Jersey based company did. Once receiving the strap in a very short two days shipping time, all you have to do is clip the strap onto the very sturdy (60lb weight limit) 'Mikey Camera Connector' made of stainless steel and you're ready to go! I highly recommend this strap to anyone looking for a quality, inexpensive alternative to your original camera strap.