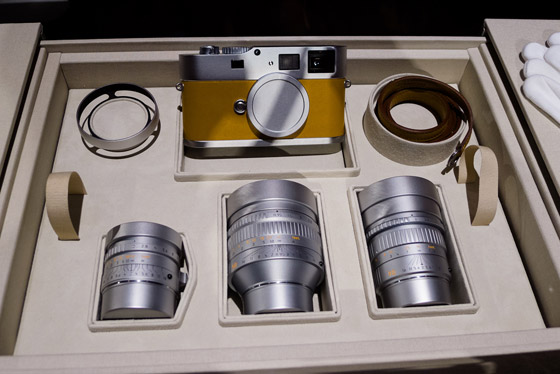 David Farkas of Red Dot Forum and Dale Photo & Digital traveled to Germany for the Leica's May 10 Berlin event.
Ah, how I love Leica launch events. I've been to many such events over the years, but Leica somehow manages to make each one fun, entertaining and unique. The May 10 Berlin event was no different.

There was already a certain excitement in the air as I boarded the bus to take everyone from the Hotel Meliá to C/O Berlin where the Leica event was being held. The trip was surprisingly short, only a few minutes. We all filed out and, after all taking pictures of the front of the building (par for the course I suppose), headed inside. After being confirmed "on the list" I got a snazzy Leica USB bracelet with "Das Wesentliche" printed on it. This was my re-entry pass if I had to leave for any reason.
Continue reading and see more photos of the event on the Red Dot Forum.