Angus Mordant
 is in his final year of a Bachelor of Arts in Photography majoring in Documentary and Editorial Practice at the Royal Melbourne Institute of Technology in Melbourne, Australia. Upon the completion of his degree, Angus intends to undertake the Documentary/Photojournalism program at the International Center of Photography in New York. Angus' work has appeared in many major publications across Australia and abroad. In this guest post, he reviews the new
Canon 5D Mark III
.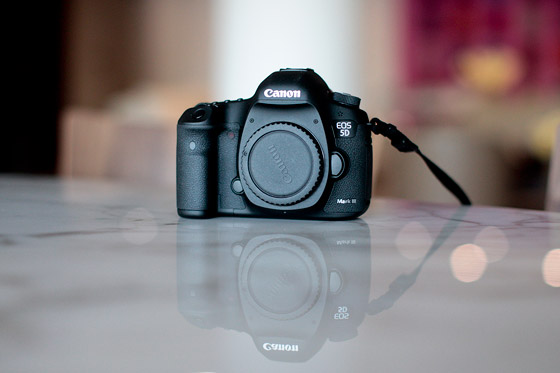 A few weeks ago I loaned a 5D Mark III from Canon Pro Services purely out of curiosity, to see what all the fuss was about, and with no actual intention of ever buying one. After all I was absolutely content with my pair of 1D Mark IV's that had been my workhorses for the past couple of years, even more so after my 5D Mark II died a few months ago.
After only 3 days of using the 5D Mark III I was in love, so much so that I didn't want to give it back! Fast-forward a few weeks, and after getting some work sold, as of this week, I am now the proud owner of a 5D Mark III!
I always loved the full frame sensor of my 5D Mark II but I was never overly impressed with its high ISO and autofocus capabilities and I increasingly found myself missing pictures because of it. The 5D Mark III has solved both these major pitfalls, and then some!
Picking up the camera at about 5pm on an overcast, chilly, Autumn day in Melbourne the first thing I got to test was the higher ISO capabilities and to be perfectly honest, I was blown away, in fact I was almost sold on the camera from that very moment! With my 5D Mark II and 1D Mark IV's I always try to stick bellow ISO 6400 however on the 5D Mark III a well-exposed image at ISO 12,800 is perfectly usable directly out of the camera and I would not hesitate to go higher if I needed to at any point.
Despite not yet giving the autofocus as much of a work out as I want to, my initial impression is that it's much better than I could ever have wished for, potentially even rivaling my 1D Mark IV's! I am very glad Canon upgraded to the 61 Point AF System rather than keeping the very limited AF system of the older 5D's which really only had one usable focus point! The Mark III comes with several specific AF menu options to optimize the tracking ability of the camera. In my testing it seems these work well as intended however the basic, all encompassing setting is also very good in most scenarios, I don't think I will be using the specific modes unless shooting sports.
The camera takes on one of my favorite 1D features, the silent shooting mode, however it has been improved and now allows motor drive in the silent shooting mode, as I do a lot of street work this is something I foresee using a lot!
The camera is also packed full of new features we have not seen on a Canon camera until now such as a viewfinder grid and digital spirit level which can be turned on at the touch of a button, automatic in camera HDR, a rating button and easily customizable button layout. None of which I knew I needed, however I can see them all getting more than their fair share of use. It is small features like these that really help the photographer save time and energy in the field or in postproduction.
My only complaint about the 5D Mark III is the new method of zooming in to preview images. This is now done with a magnifying glass button on the left hand side and turning the top dial to zoom in or out. This however is only a minor complaint and I am sure I will get used to it over time, I did after all deal with the 1D Mark II's button layout for over 3 years and navigating that camera was a nightmare!
Whilst it is important to remember the camera is still only a tool and there is not a lot the 5D Mark III can do that many other cameras on the market can't, the Mark III simply makes everything feel much more natural, allowing the photographer to devote more energy towards creativity rather than working out how to convince the camera to do what you want!
The biggest question I have been asked is, is it worth the $3,500 price tag? Well I can't really answer that, everyone will feel a different way about spending so much on a camera. Suffice to say I don't regret the purchase in the slightest and I can certainly see the 5D Mark III becoming my workhorse from now on!
Please support The Photo Brigade by using the links to purchase the gear reviewed in these posts! Thanks!