Tadao Cern
is a photographer and artist based in Vilnius, Lithuania. He graduated in architecture, but in spring of 2010 he decided to try something new and he found himself in the world of photography. His primary focus has been
wedding photography
and he now finds himself traveling around the world doing both commission work and personal projects.
I finished school, received a masters degree in architecture, and two years ago I decided to try out something new.
That 'something new' turned out to be wedding photography. A year later I opened my own studio in Vilnius, Lithuania, and today I definitely know that not being afraid to change something in your life can really pay off.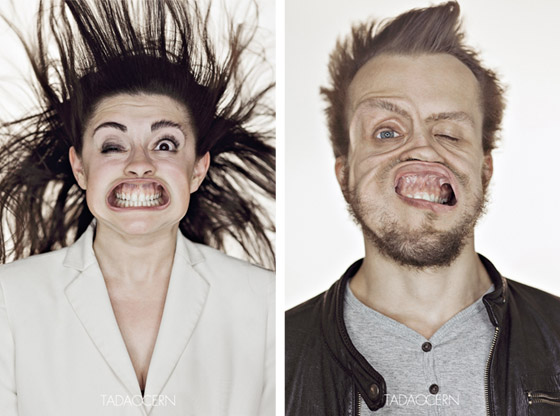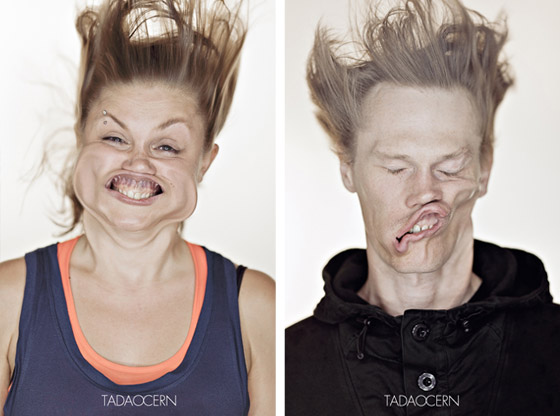 Photography helped me in understanding that these days you can do more than one thing because new technologies and communication methods are on your side helping you to learn and get experience much faster than it was ten or twenty years ago. Equipment is affordable and the things that you used to call hobbies one day can become a real job.
I really hope to return to architecture someday because it is one of my biggest passions. First, I have to cheat on it with other hobbies to be sure about the strength of my feelings.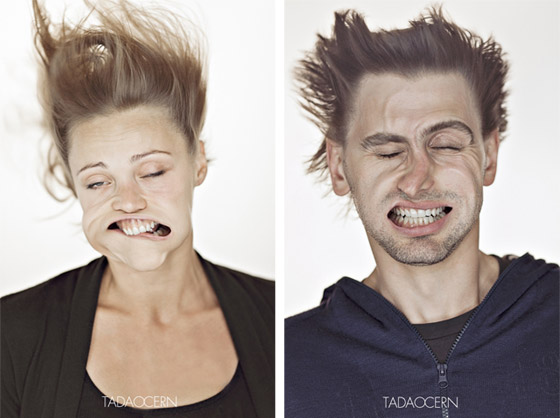 This series doesn't have any hidden senses. It was meant to give some good laughter to the viewers and participants. The project result exceeded my expectations, which is why I love photography -every day is full of pleasant surprises.
My studio has an annual Open House day for everyone who wants to visit, so I wanted to make something entertaining, make people laugh, and that everyone could participate. This project was the result.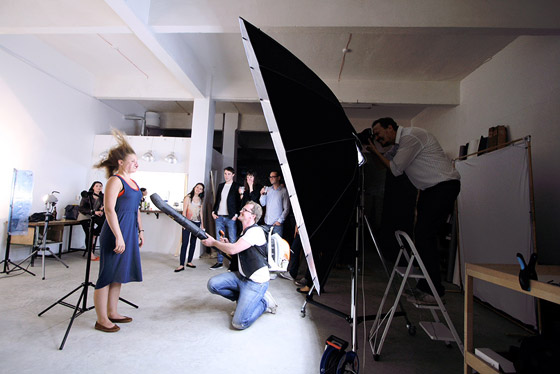 Not everyone was brave enough to stand in front of a camera, but still they had a good time seeing others in action. The studio was quickly full of people and everyone was having a good time.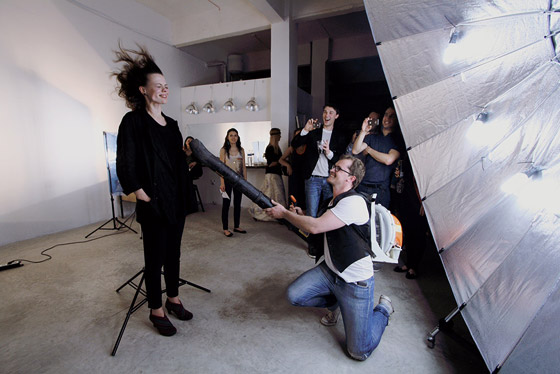 The strobe modifier I made myself in order to get the best results. I wanted to have a constant and balanced light so I built what I call 'the biggest rayflash in the world'.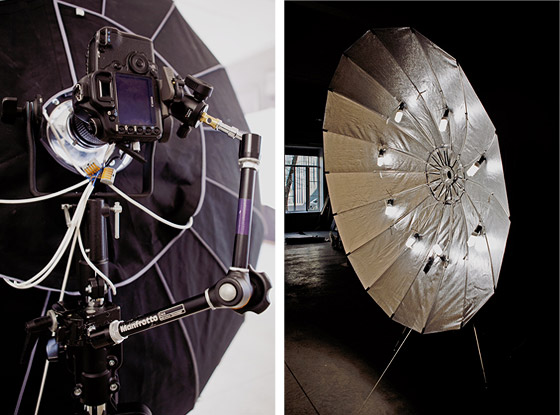 To see more photos of the project visit TadaoCern.com and Facebook.