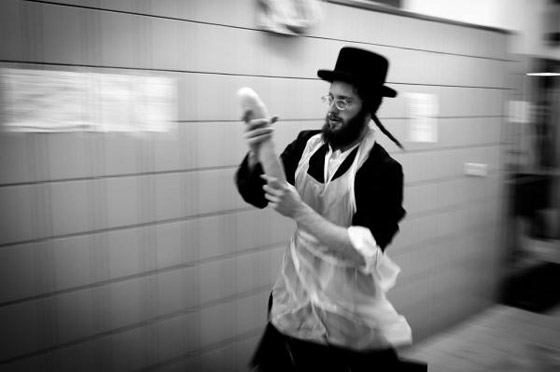 Jerusalem, Israel-based photographer Ouria Tadmor took some photos of the preparations for Passover in the Belz community.
If you go into the Belzer Beis Medrash (The Belz community center and synagogue), few weeks before Passover, and go down into the underground floor you'll find yourself in a well governed beehive. Instead of honey they make Matzah and instead of bees you'll see the Belzer men working really hard.

The preparation of the Matzah has to be done following strict rules from the moment of harvesting the wheat to packing in boxes to prevent fermentation.
See more photos on Ouria's blog.