Peter Larson
is a fine art and portrait photographer based in Cleveland, OH who focuses on music, fashion and travel. Peter graduated from Ohio University in 2010 and is working on his first solo exhibition coming this July. He was also the first intern for Robert Caplin, founder of Photo Brigade, in 2009.

For as long as I can remember, I drew on everything, everywhere. During my time at Ohio University, my drawing instructor, Dawn Stechschulte, inspired and encouraged me to begin a daily routine of drawing in my sketchbook. My doodles of faces began overflowing onto notebooks, scraps of paper, homework, and even continued to deface everything on my office desk post-college. I began experimenting with other media and I transitioned to painting my faces with india ink on bristol pads. This assisted in keeping all of my paintings in one safe place. If the previous trend had continued, my paintings would only continue to hide in the pages of notebooks and collect dust in stacks of papers that would eventually be thrown away.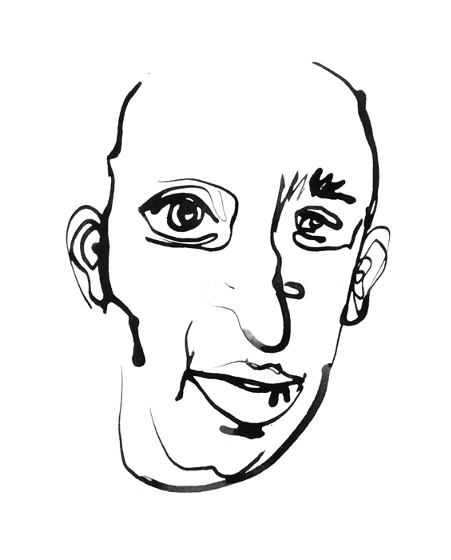 In January 2012, I finally felt the desire to share my paintings with others and I created a home for them on Tumblr called I AM NOT LEROY. I'd seen quite a few 365 projects by photographers, but it felt like such a daunting task for me to upload an image every day that I could truly stand behind. With that said, I decided to go for it and created the blog for my paintings, which displays a new face (almost) every day. There was nothing to lose because I didn't , and still don't, consider myself a painter. I knew there would be people who couldn't relate to my paintings because they're not rooted in technicality, but that's the reason I started making them. My art allows me to escape the technical side of photography and create something reckless that would hopefully inspire me to approach photography in the same way.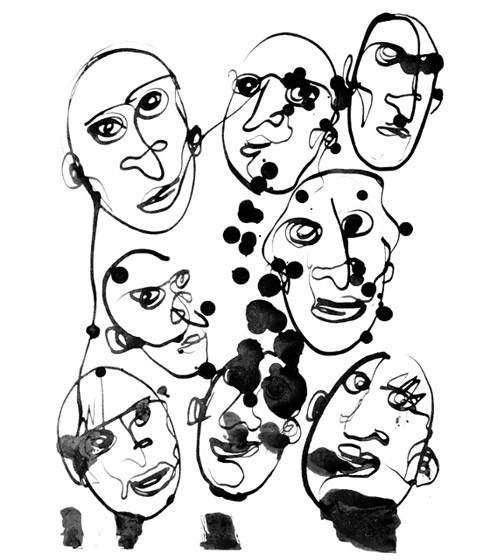 As I began showing my work to the creative community, people began to show interest in owning prints and originals. The integration of a few amazing online services helped me tremendously with sharing these paintings. As mentioned above, it all began with Tumblr. I then chose Society 6 to sell prints because they prevent the cost of investing in inventory, and the only time I am required to devote to the process is uploading the paintings—they print, ship, and handle with transactions so that I can focus on other things like my photography. I liked the minimalist design and navigation of Big Cartel, so that was my solution for selling originals. Lastly, I needed a website where all of the links could be listed together for simple navigation to the different services; there was no question that it would be with Virb. Virb is incredibly easy to update and customize and has the layout and design that I wanted for I AM NOT LEROY—an added bonus was that they seamlessly integrate Tumblr and Big Cartel.
Creating and sharing my paintings has been a therapeutic process for me and is something I will continue to do.