Preston Mack
is a professional photographer based in Orlando, Florida.
He is a graduate of the University of Miami's School of Architecture. He shoots for advertising agencies such as Yellow Shoes Creative, The Meyocks Group, Mullen, GSD&M, Carol H Williams Agency, PUSH and Fry Hammond Barr. His corporate clients include Walt Disney World, Southwest Airlines, Pillsbury, GM, Kraft, Hy-Vee, Tupperware and Major League Baseball.
He shoots editorial assignments for magazines such as Reader's Digest, The Sporting News, ESPN The Magazine and Forbes Magazine. His work has been recognized by the Best of Photojournalism, Atlanta Photojournalism Seminar, Southern Short Course, and the National Press Photographer's Association. Preston is a board member of the Central Florida ASMP.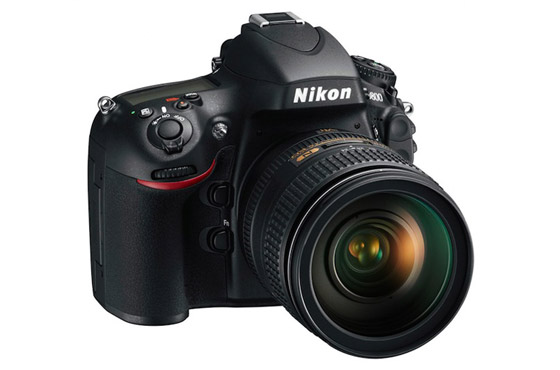 Wow.
Once you start using the D800, that is all you can say.
For the past two years, I had been using the Nikon D700 for my magazine and corporate work because of the full frame sensor, the sharp images and the overall quality (and value) of the body. Although I loved this camera, I felt a little under spec'd as the Canon's 5D Mark 2 went all the way to 22 megapixels. It was a little bit discouraging, but I never had a client complain that my files were too low res for them. If you lit and exposed the images properly, a 12 megapixel image should never be an issue. Having said that, I was more than happy to triple my megapixels when the new camera was released.
The first job for my new Nikon D800 was a gigapan photo during the opening of the new Marlins Park for MLB.com. This is the home of the Miami Marlins. The object for the gigapan is to capture as many fans in the stands during the sporting event. It is a great way to get fan interaction. From the gigapans during the Major League Baseball playoffs last year, thousands of people found themselves in the stands, and tagged them selves through Facebook.
My former set up for the gigapan was the Nikon D700 camera with the Nikon 200-400 zoom staged in dead center field. Normally, I would make about 350 images for my gigapan and stitch it together. The new 36 megapixel sensor in the D800 made me rethink this.
David Bergman (he produced a gigapan from behind home plate at this same game) suggested that I shoot it wider than I normally would, as the 36 megapixels would still have the requisite resolution. Of course, his suggestion was spot on. I programmed the gigapan to shoot 228 images (19 columns by 12 rows).  Since I had so much less images to shoot, I was able to shoot the gigapan faster, catching the fading dusk sky better. When I imported the images and stitched it, it came out to be a whopping 95,000 x 40,000 pixels. About a 12 gigabyte file was created. Holy moly.
Dreams of me posting this monster of an image were squashed when Photoshop crawled to a standstill while I attempted to clean up the image. I had to resize the pixel dimension down to 60,000 x 25,000, It became a 1.4 gigapixel image instead of a 3.8 gigapixel image. My i7 Mac Book Pro (Quad Core with 16 GB of RAM) was able to easily handle this file and I had in uploaded in a few hours.
I am very happy with the Nikon D800 camera. It is an amazing value.
It handles the high 2000 ISO very well. The camera produces clean and sharp images. I think that the blacks and other under exposed areas were as good if not better than the low light quality from my Nikon D3 body (I have a Nikon D4 also, but I haven't shot with it enough to compare). The D800 responds very quickly, acts like a professional camera with a fast autofocus system. I also like that you can use an SD card (they are much more inexpensive) and my Mac Book Pro has a built in SD reader. (The D800 has both an SD slot and a type 1 Compact Flash card slot).
I know that shooting the gigapan is a specialty thing, and not really an assignment you can base a review on, so I will be also making a full Nikon D800 review as soon as I can. So far, it is an amazing camera that will require me to buy a lot more hard drives for storage! I can't wait to shoot lit portraits with this beast.