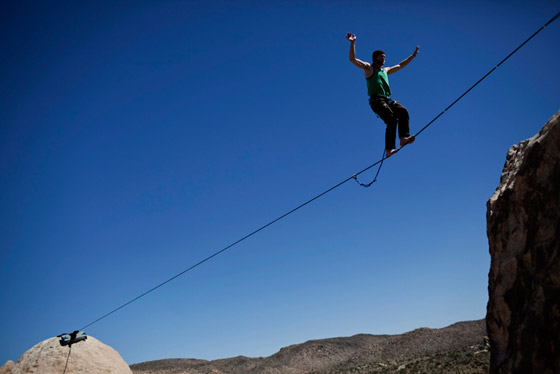 LA-based photographer Dan Krauss shot a story on a new sport called "highlining" for the LA Times.
I spent my third weekend in a row in Joshua Tree, this time to shoot the highlining story for LA Times. Had a blast with the usual crew and some new guys I hadn't met before. Louis Sahagun wrote a wonderful article on the crew and seemed like he had some fun scrambling up and down the rocks with us. He was a real trooper and great to work with.
See more photos on Dan's blog.