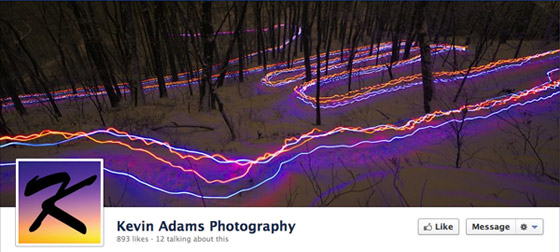 The fine folks over at PhotoShelter put together a great list of the new tools Facebook now offers for your business's timeline and how you can utilize them.
If you're on Facebook, then you probably heard the news that all brand pages and most personal profile pages have converted over to something called "Timeline."  If you read our take on "Why You Need to Ditch Your Personal Facebook Page", then you know that we are all for your photo business having its own Page, so we're detailing some tactics and tips that will help you take advantage of Facebook's new format to help grow your brand.  This new layout has been met with mixed reviews, but we believe it can be truly beneficial to your photography brand if you really put forth the effort.

Timeline for pages introduces these 5 new features:

The Cover Photo
Milestones
Highlights
Pin to Top
Tabs

And here's a quick bit of Facebook marketing vocabulary: a post on your Timeline is called a "story."  This is where an opportunity for photographers comes in, because who doesn't love a story with pictures?

Each one of these new features can be used to build your photography brand on Facebook. Individually, they are going to be quite useful – and if you use them together, they are going to form an overall effective marketing strategy for your Page. The new Timeline is also a great opportunity to create or solidify your brand's identity.  Establishing a clear, consistent and favorable first impression is an excellent step in creating (or nurturing) a solid social media marketing strategy for your photography brand.
Continue reading on PhotoShelter's blog.