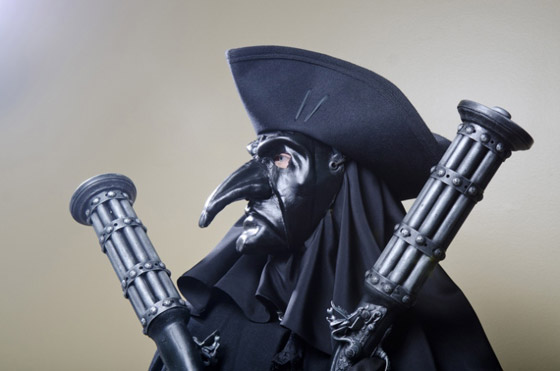 Seattle-based photographer Daniel Berman shot portraits of costumed attendees at Emerald City Comicon.
I went down to check out Emerald City Comic Con on Saturday for a fun and exciting self-assignment. It was the chance to explore on my own time and make some different kinds of portraits of the great costumed attendees. Initially, I set up a small studio in the corner of the main lobby of the exhibition area, but decided to try something new. For a few hours, I roamed around with an Alien Bee, Vagabond Mini Lithium battery pack and 46″ Photek Softlighter II on a light stand with the legs folded up. Despite negotiating the large setup through a crowded environment, my biggest challenge was just making natural pictures. Everyone, understandably, wanted to give me their best pose — something usually that they have just done for ten other people — and that couldn't be farther from what I sought to shoot.
See many more photos from the Emerald City Comicon on Daniel's blog.