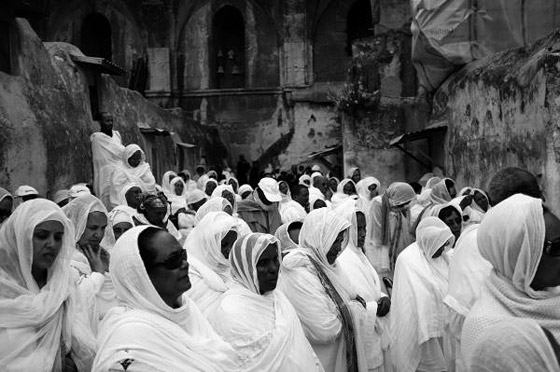 Israel-based photographer Ouria Tadmor documented the religious festivities of Ethiopian Orthodox Christians in Jerusalem.
Hundreds of pilgrims, Ethiopian Orthodox Christians from different countries where they live, and from Ethiopia come to Jerusalem to celebrate Easter.  Young and old, Man and women stand in the court yard of the Church, keeping the private space of each other in an amazing quiet way that brings up the thought about Ultra Orthodox Jews in Jerusalem fighting over separation of man and women in many public spaces such as social religion events, public transport and more.
See more photos on Ouria's blog.