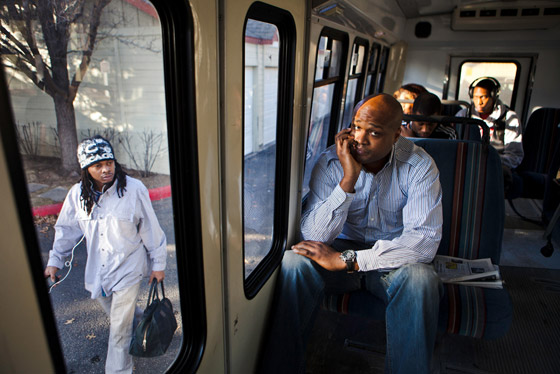 San Francisco-based photographer Deanne Fitzmaurice shot a story on former NBA star Antoine Walker for Sports Illustrated.
I was in Idaho a few weeks back for Sports Illustrated, shooting a story on former NBA star Antoine Walker.  Walker made $100M during his time with the NBA, but due to financial problems, he is now $770,000 in debt and trying to make his way back.  He now plays in the NBA D-League with the Idaho Stampede.  Midway through the two day shoot, Antoine abruptly decided that he was done, even though I still had more work to do.  There were some holes in my story I needed to fill, after some negotiation we both met halfway and I was able to complete the story.You can read about Antoine's plight in the March 19th issue of Sports Illustrated, as well as online here.
See more photos on Deanne's blog.