A couple of years ago when I began traveling with Bon Jovi as their official tour photographer, I wanted to give the band members a special gift.
I already bought my photo gear at Adorama in NYC, so I decided to have a photo book of my images printed by their sister company, AdoramaPix.
I designed a 38-page, 8.5 X 5 inch book and submitted it through their web site.
When I got the book, I was blown away by the quality.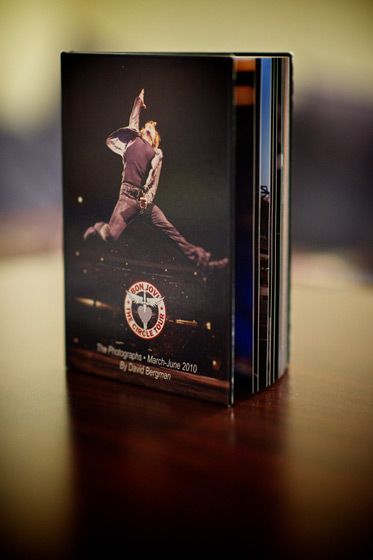 The band loved them too. You can watch me give them their books starting at 4:28 in this video.
Each book is meticulously hand-crafted. I toured the lab and saw the care that they put into the making of every book – whether it's Bon Jovi or your kid's birthday party.
The AdoramaPix books are the only ones I know of that are printed on real photo paper. They print the images and then bind then together with a hard cover.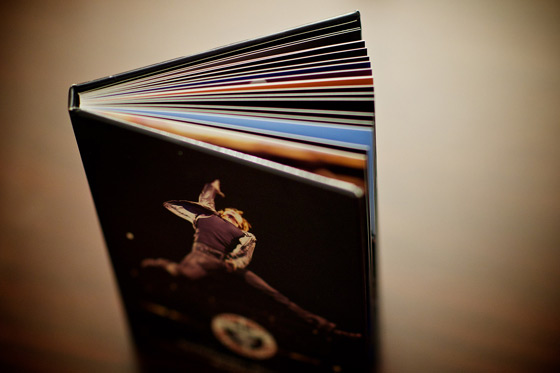 When fans saw the video, they asked about buying copies of the book, so I decided to make a mini 6 X 6 inch one available after every show I covered on the tour. Fans could get the unique souvenir through my company TourPhotographer.com.
Feedback from my customers was amazing.
Since the pages are printed on real photo paper and then folded, images that run across two pages look great and don't have a visible gutter down the middle of the page.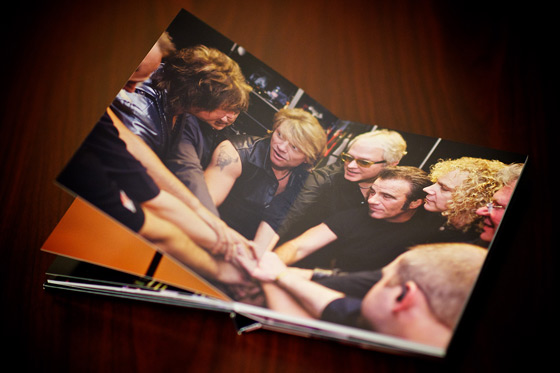 The bookmaking process is relatively simple. AdoramaPix has a lot of templates so you can just drag and drop your images and have a professional looking book. But if you prefer to do your own design, you can also start with blank pages and drop your own layouts in. I worked with a graphic designer to make my Bon Jovi templates and used them for all my books.
I was so happy with the quality, that I made another special book for the band and management at the end of the tour. This time is was a massive, 12 X 12 inch book with 50 pages of photos.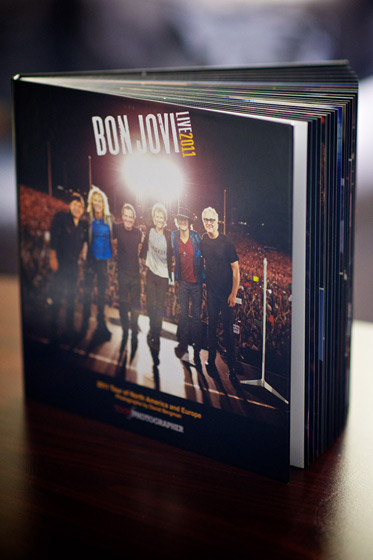 This one is filled with over a hundred of my best images from 2011 and is proudly displayed at home on my coffee table.