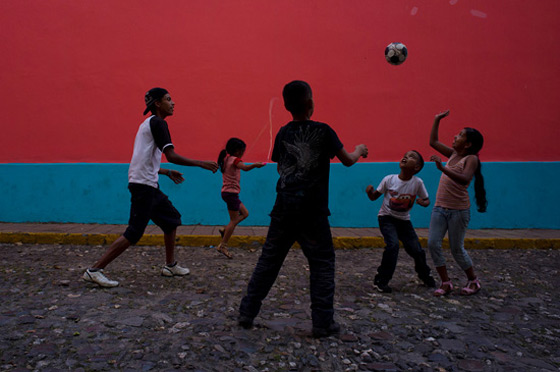 Atlanta-based freelancer Kendrick Brinson shares photos from her trip to Caracas, Venezuela.
Creativity comes and goes in waves. I try to be patient in the slow, dry times. I just wait for it to return.

David Banks and I recently went to Caracas, Venezuela to lead a workshop, give a talk and for a gallery exhibition of our work. The students in our workshop were a mix of teenagers and lawyers, doctors, dentists. I was excited to go, but didn't have huge expectations from their photographic work because for most of them, photography isn't their job.

That was a mistake.

The majority of my time is spent working. I don't have a lot of friends where I live because I'm often traveling and often working. A lot of the people who I stay in touch with outside of close old friends and family are professional photographers, often they're photographers who work for the same people I work for, who see and shoot similarly to the way I shoot. The conversations are about photography or some variation of it. All of this can be very limiting, though I hadn't thought of it much.
Continue reading and see more photos on Kendrick's blog.