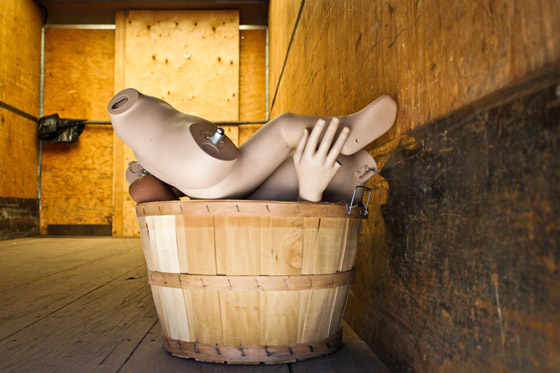 Miami-based photographer and graphic designer Alex Beker has put together a photo book of quirky images called Things I Saw Today.
Things I Saw Today started one day when I stopped at a red light and saw a powerful geyser-like gush of water spurting out of the sidewalk while a pedestrian walked right past it ignoring it or failing to notice it. I had my camera with me and captured that moment. Since then, I take my camera with me everyday and everywhere. The purpose of Things I Saw Today is to make you look at what you may see, or to make you see everyday things differently.
Learn more about the book on ThingsISawToday.com. You can buy the print or ebook version on Blurb.com.