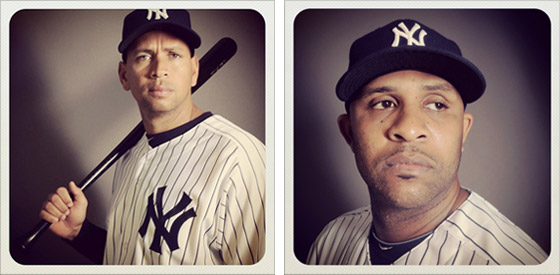 NYC-based photographer Nick Laham took Instagram portraits of the Yankees players with his iPhone.
So yes. That was me in the locker room bathroom shooting portraits of the New York Yankees players with my iPhone. This was not my choice, I wasn't given the option of studio or bathroom stall and decided on the latter. I joined the chain of photographers at 6am in the confines of the New York Yankees Spring Training facility in Tampa, and took what space I could get and worked with it.
See more portraits of the players on Nick's blog. Also, click here to see Nick in action shooting this iPhone series!