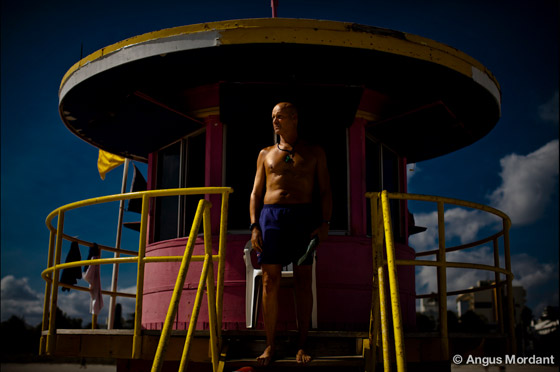 Melbourne, Australia-based photographer Angus Mordant had a shoot in Miami for a major publication.
Half way through my two month trip to New York I was given the opportunity to go on an all expenses paid long weekend to Miami to assist on a shoot for a major publication. The opportunity to ditch the winter coat and get sun on my skin and fresh ocean air in my lungs was too good to pass up, let alone the chance to meet some amazingly talented photographers who were working on the story.

As a travel junkie, it also gave me the chance to explore a city I had never been to and stick one more pin in my map of the world which hangs with my old media passes on my bedroom wall back home in Australia.

This trip afforded me only one day to myself so I jumped in a Taxi and went straight to Miami beach. Very rarely is photography my second priority on a trip like this however on this day it really was mostly about soaking up the atmosphere and unwinding from the chaos of New York City. I was happy to produce a small handful of images I am happy with which I am glad to share with you here.
See more photos on Angus's blog.