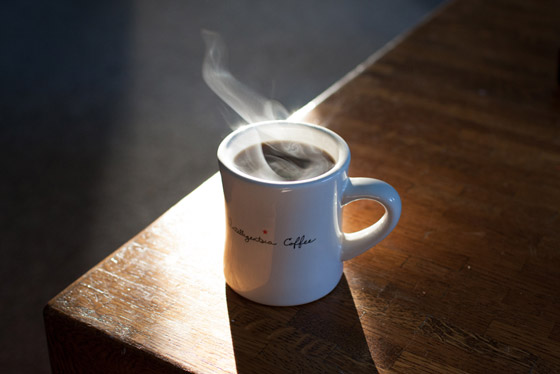 Seth Lowe is a portrait and editorial photographer living in San Luis Obispo, California, and has been photographing his breakfast every day for the past two months.
The Breakfast Project started this last winter just from taking some time to make a nice breakfast with real dishes and sitting down to eat it, rather than running around the house with a bowl of cereal.  The light that shines through my apartment in the morning is beautiful, and I decided to document my meal and post it on my tumblr blog.  It was really therapeutic to just be shooting something really simple; no lights, worrying about pleasing a client, or even trying to fit it into the guidelines of a personal project.  Just stretching my own creativity over a simple piece.  After a few mornings I really began to enjoy the process and felt that it really got the creative 'juices' flowing in the morning, and decided to keep it up.  My goal as of now is a year of breakfast through photos, but who knows… it could definitely go longer.  I've really had to think a lot about the color and contrast of the food I'm making and the dishes I'm serving it in, which has been really fun, and really taught me a lot .  It's also pushed me to make some good and healthy food for breakfast (There are a lot of ways to eat a bowl of Kashi).
See more photos of the Breakfast Project on Seth's blog.