It's Saturday night, St. Patrick's Day.  Instead of going out and drinking green beer with my friends, I'm relaxing at home looking forward to an early night of sleep which I hope will refresh me for a third out of four days of portfolio reviews as part of FotoFest 2012 Biennial's International Meeting Place at the Doubletree Hotel in Downtown Houston Texas. The Meeting Place, the largest portfolio review program in the world, consists of four 4-day sessions where photographers can network and be reviewed by twenty editors, museum directors, gallery owners, publishers and collectors each session. The contacts potentially lead to books published, exhibit opportunities and more. This represents my first large portfolio review outside of two student and alumni end of year reviews at the International Center of Photography (ICP) and a handful of reviews during my undergraduate years at various sports photography workshops. I cannot believe how incredibly exhausted I am (to be fair I returned earlier this week from a family trip to Israel and Jordan!)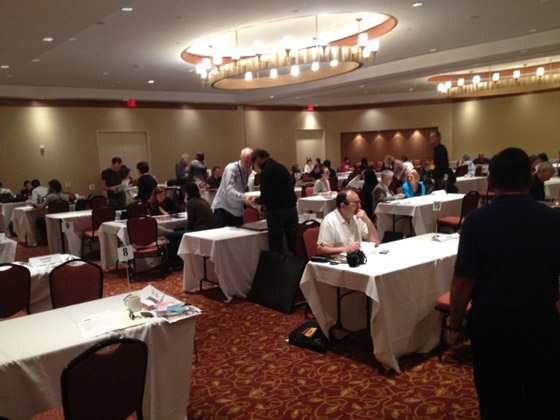 Each day I carry two portfolios to the event. The first is an 11X17 box of images from my long-term personal project entitled "Seeing With Hands: Noa" that began as I studied photojournalism and documentary photography at ICP and continued these past three years. This portfolio garnered praise and extremely positive reviews across the board. The other is more experimental, a 5X7 box containing 22 images of people and portraits in square format all shot on my iPhone.  This portfolio that was recommended when I attended a 'practice' review at the Houston Center of Photography a few weeks ago; it has been attracting mixed reactions from my reviewers (volunteered comments range from "you should apply to be a part of an exhibition with some of these," to "you need to be more focused and cohesive with the work" to simply "keep your day job!").  I struggled with my iPhone portfolio most because I was not simply refreshing and updating a previous version.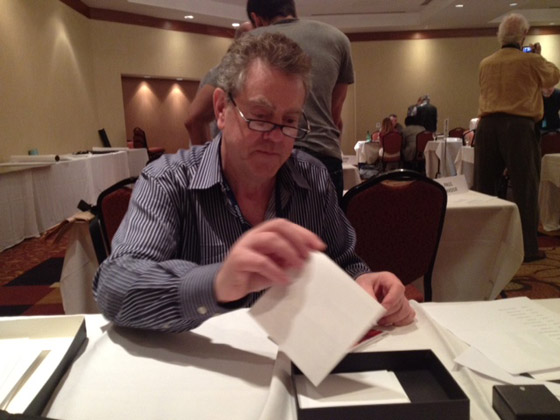 I started with approximately 140 of my favorite portraits and people images shot over a period of a year on an iPhone app called Hipstamatic; it allows me to chose from a variety of 'films' and 'lenses' and facilitates different looks in a square format. I loaded them online to a private page and sent the link to a few trusted advisors for advice. I also printed them out as 2X2 thumbnails through Lightroom so that I would have a hard copy to work with.
Following that round of advice and my own editing I whittled them to 41 images. I printed those to my portfolio size and then created another page for others' viewing consideration; I did not want to overwhelm the reviewers with 40 images.  I sought help from friends, family, and my social media account followers. I started with Instagram and posted the following…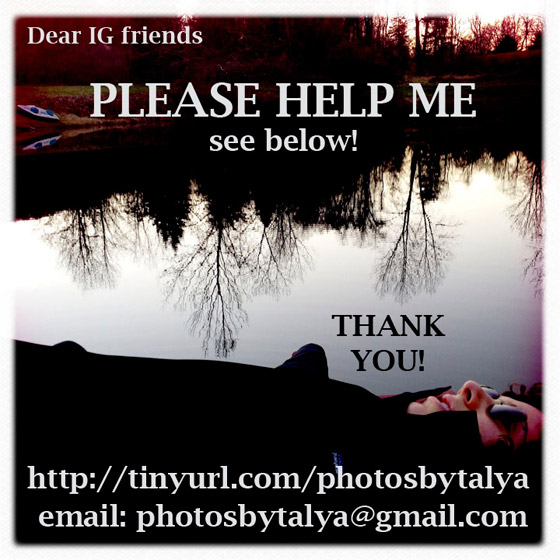 It failed to generate anything but some 'likes' – no comments or emails.  I turned to my Photos by Talya fan page on Facebook and  'shared' this entry with my friends on my personal Facebook page. This generated some excellent responses which I used as 'votes' that I wrote on the back of each thumbnail print.  I credited extra points to the images suggested by those in the photography business or highly connected with the art of photography (I would never typically chose a portfolio this way, but I think it was a great route to follow for this portfolio as the iPhone lends itself to being a social tool in general). I separated the 41 images into three piles – one which was  "definite" with lots of votes or images that I and one or two other individuals who got the extra points especially liked; – the "maybes;" – and images receiving few or no votes. There were 20  "definites" and about 10 in each of the others.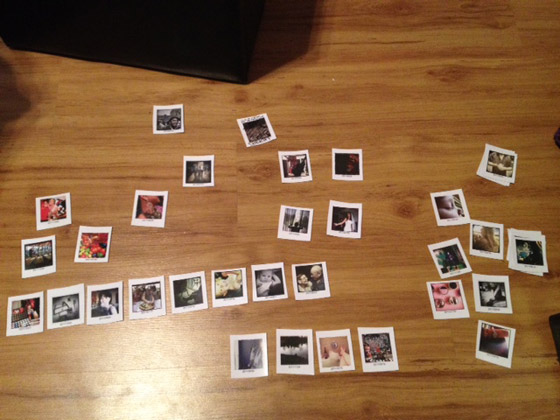 I subsequently laid them out in the order I wanted, removed one of a person I already had two other photos of, and added three from the "maybe" pile to round the whole thing out. Shazam! a 22 image portfolio was born!
Originally I planned to start with this image: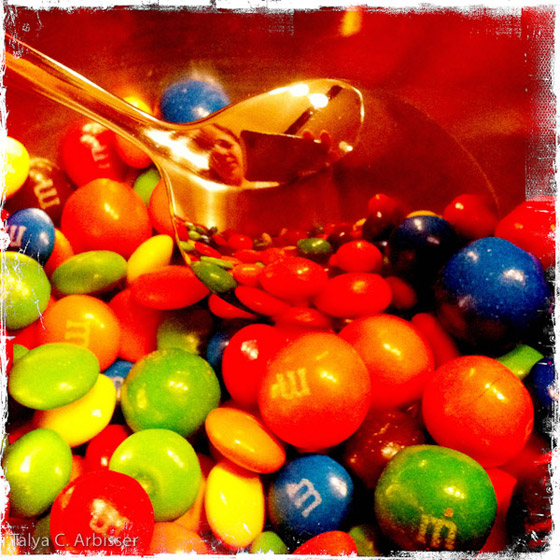 and end with this: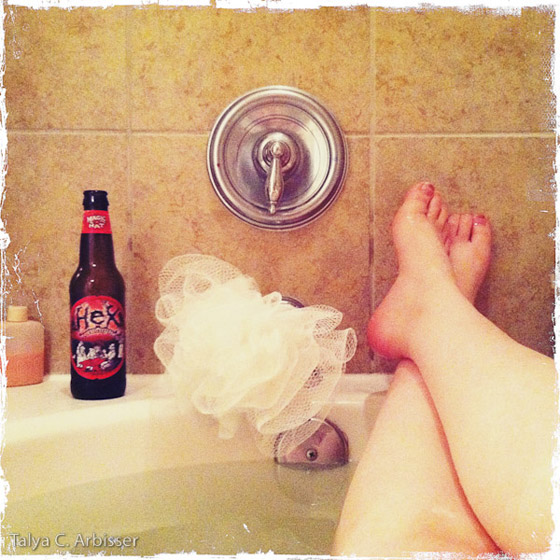 but after my layout I decided to open with an image of me with my phone: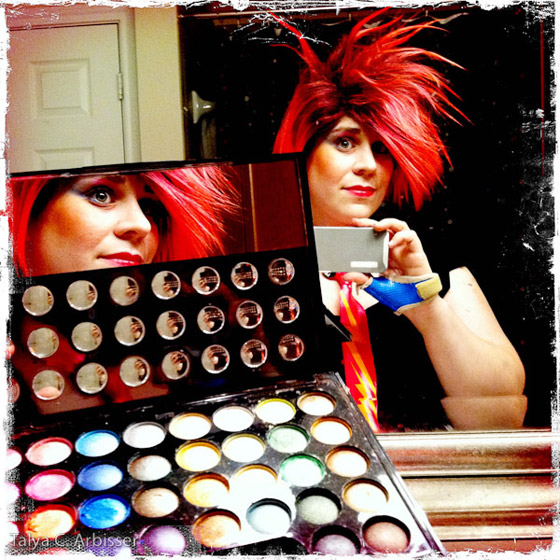 and end it by sending my viewers off with a message of peace!
Finally, near the beginning of the portfolio, is the photo that has received the most comments and emotions overall – this image may stay in my future overall portfolio regardless of whether I continue with an iPhone portfolio or not.  It is entitled 'lit'. It even garnered a shout out from my first newspaper internship's photo editor, Todd Mizener, on his Facebook page that made me blush! "I LOVE this image. Talya Arbisser is really becoming a master of the iPhone as a storytelling tool."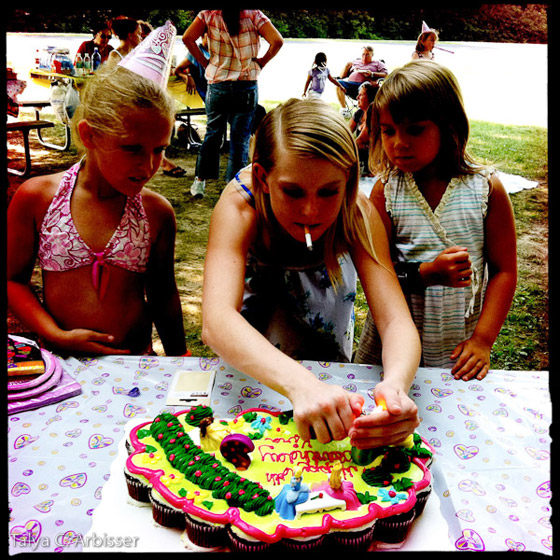 To see the final images included in my iPhone People and Portrait portfolio (for better or for worse) please go here – http://talyaarbisser.photoshelter.com/gallery/iPhonePortraiture/G00002w53qltavYM
PEACE! (I'm off to bed!)