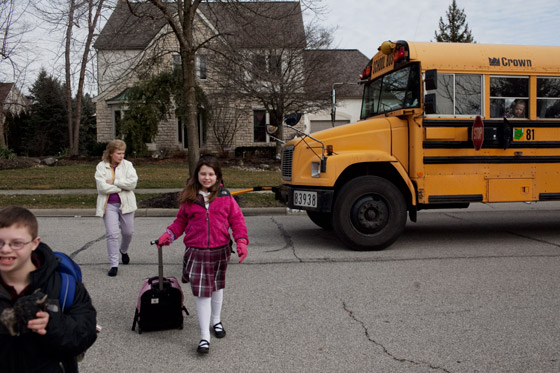 Columbus, OH-based freelancer Andrew Spear photographed a family whose children have disabilities and use vouchers to pay for their education at a private school.
A few weeks ago, Education Week sent me to Gahanna, Ohio, just a few miles down the road, to photograph the Fuchs family. They have a young daughter named Carly who lives with complications from autism, and a younger son named Chris who has Down syndrome. There's also another son, Nick, who was adopted from Peru.

The story was about how the children go to a private school and use vouchers to help their education- Chris is only the second child with Down ever to attend the school. The family also has therapists who come over after school each day to help the family with homework and activities.
See more photos on Andrew's blog.