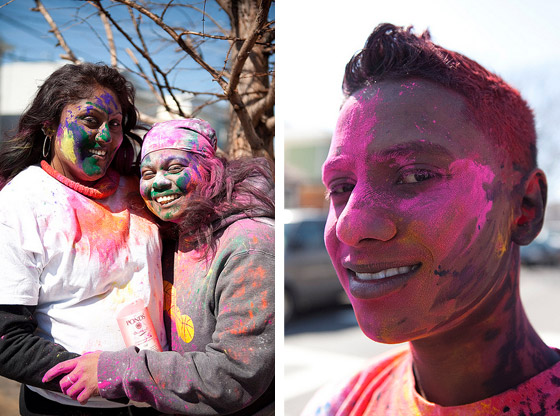 Brooklyn-based photographer Chasi Annexy shares photos from the 2012 Phagwah Parade in Richmond Hill, Queens.
Holi ~ a Hindu festival of colors, a celebration of unity and of the coming spring. The Holi celebration in Queens brings tens of thousands of revelers and is one of the biggest of its kind in North America. If you go, expect to have bright, colorful dyes – purple, blue, orange, green, yellow, red – thrown at and rubbed all over you! Baby powder is big, too. I loved the energy of the people celebrating and enjoying the warm, spring like weather. At one point, a man over a loud speaker instructed everyone to get ready and throw their dye and baby powder into the air at the same time while saying, "let's celebrate our culture!" Beautiful. These are just a few favorites I took while trying my best to protect my camera :)
See more photos of the parade on Chasi's Flicker set and more of her work on her website.