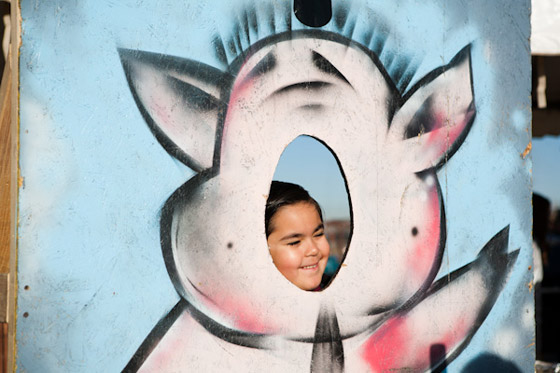 Albuquerque-based freelance photographer Steven St. John recently photographed an event billed as the world's largest Matanza as part of an ongoing new personal project to document the food and culture of New Mexico.
This particular Matanza is billed as the biggest in the world. Sponsored by the Valencia County Hispano Chamber of Commerce, the 12th Annual event was originally scheduled for January 28, but the 2012 community pig roast was briefly canceled entirely over regulatory concerns.

After a outpouring of community support, talks between USDA and the Hispano Chamber turned the cancelation into a one month delay.

The matanza is a fund raiser money for college scholarships for Valencia County students, and helps pays for coats and uniforms for Belen and Los Lunas students. This was my second matanza, the first was featured on this blog 

here

.
See more photos on Steven's blog.