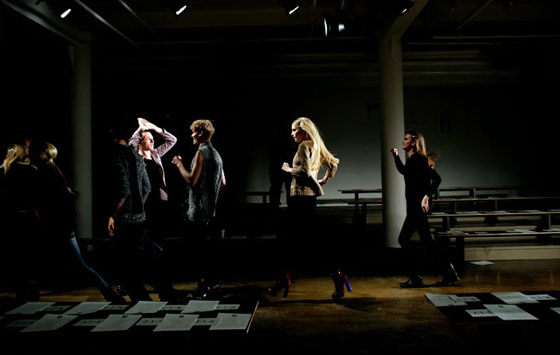 NYC-based photographer Allison Joyce shares some behind-the-scenes photos from Fall Fashion Week 2012.
Twice yearly in February and September a small bunch of tents pops up in the back of Lincoln Center, and for 7 days a swarm of designers, socialites, celebrities, bloggers and media rotate in and out of shows all over the city. I've been covering Fashion Week almost every season since 2007, and while it's a long, exhausting week shooting the runways, I'm always happy for the nice light and interesting moments backstage.
See many more photos from Fashion Week on Allison's blog.