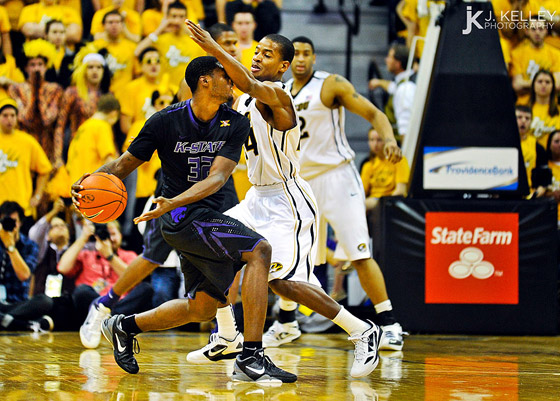 Columbia, MO-based photographer Justin Kelley shot a college basketball game at Mizzou Arena.
The Missouri Tigers took on the Kansas State Wildcats in a Big XII college basketball game on Tuesday evening and I was at Mizzou Arena to cover the action. The teams played a very physical and hard fought game and Kansas State came out on top, delivering the third ranked Tigers their third loss of the season. Kansas State's physical play frustrated Mizzou all night long. Missouri pulled to within three in the second half, but they were not able to get over the hump. Here are a few photos from the game.
See more photos of the game on Justin's blog.